MassDevice Big 100 Regional Roundtable

Monday, July 11, 2011 at 6:00 PM (EDT)
Event Details
Recognizing cutting edge leadership at the Big 100 Regional Roundtable
MassDevice.com, the online business journal of the medical device industry, is hosting the first MassDevice Big 100 Regional Roundtable on July 11, 2011.

This signature evening event by one of med tech's most prominent publications is dedicated to recognizing cutting-edge leadership in the medical device field by featuring some of the most innovative leaders in the local medical device field. In addition, we'll be recognizing the "CEO Class of 2011," a group of med tech CEO's nominated as innovative leaders by their peers. More than 200-plus medical device executives and healthcare professionals are expected to attend. Attendees will enjoy ample opportunities to network and share insight with peers at both ends of the short presentation.

When: July 11th, 6:00 p.m. - 9:00 p.m.
Where: The Westin, 70 Third Avenue Waltham, MA
Cost: $199 per attendee (includes a copy of the MassDevice Big 100 Book)
Early Registration ends on June 11*

NEW : A live Q&A with FDA medical devices chief Dr. Jeffrey Shuren 
Dr. Jeffrey Shuren, Director, Centers for Devices and Radiological Health will take questions live from Roundtable participants at the event. This is a great opportunity to ask the FDA's top man in medical devices about what we can expect from the agency in the near future.
Featured Presentation: A one-on-one interview with the new CEO of Covidien
Jose "Joe" Almeida, Preside

nt and CEO of Covidien plc  will keynote the evening in a one-on-one interview with MassDevice publisher Brian Johnson. The chat will focus on Almeida's rise to prominence in the medical device industry and what he sees as the opportunities and challenges facing both Covidien and the medical device industry.
Almeida, a rising star in med tech, is slated to move to Covidien's corner office only 11 days before the Big 100 event, is just one of three new faces we'll see taking the reins at major med-tech firms this summer. Medtronic Inc. just tapped Omar Ishrak, the former head of GE Healthcare, as chairman and CEO effective June 13, and Boston Scientific CEO Ray Elliott recently announced his plans to depart by year's end.
New Challenges for the Next Generation of CEO's
The medical device industry faces a gauntlet of new challenges. The next crop of medical device CEOs can't take double-digit annual growth for granted anymore. Tighter regulation, the medical device excise tax, and intense competition and uncertainty in emerging markets are all major headwinds facing today's leaders.
With these thoughts in mind, MassDevice will lead a panel discussion with several prominent CEO's in the medical device space to discuss the challenges our industry faces and how the next generation of leaders can turn those hardships into opportunity.The opportunity to gain insight from this diverse and accomplished group of med tech leaders should not be missed.
Scheduled roundtable guests:
Richard A. Packer, Chairman & CEO, Zoll Medical Corp.
Don Hardison, CEO, Good Start Genetics
Scott Rader, CEO, IlluminOss Medical, Inc.
David Lucchino, CEO, Semprus Biosciences
Topics to be discussed:
The next great wave of innovation
Navigating a tough economy while building a strong foundation for futuregrowth
What it takes to raise big money in an age of austerity
Opportunities in overseas markets
Preparing for changes at the FDA & CMS
Congratulations to our Class of 2011:
New England Region:
Jeffrey Burbank, NxStage Medical Inc.- Attending
Kenneth Ferry, iCad Inc.
Spencer Goldsmith, Harvard Clinical Research
Steve Kelly, Myomo Inc. - Attending
Philipp Lang, ConforMIS Inc. - Attending
Daniel Levangie, Keystone Medical Inc.
David L. Lucchino, Semprus BioSciences Corp. - Attending
Michael Mathur, BL Healthcare Inc.
Michael Minogue, Abiomed Inc.
David Muller, Avedro Inc. Attending
Lewis Nashner, Interactive Motion Technologies Inc.- Attending
Richard Packer, ZOLL Medical Corp.- Attending
Amar Sawhney, Ocular Therapeutix Inc. -Attending
Mitchell Sanders, ECI Biotech Inc. - Attending
Presented with the help of our sponsors: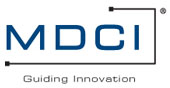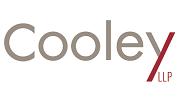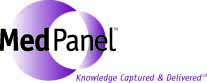 *Substitution/Cancellation Policy: Payment for registration is non-refundable
Substitutions accepted until the Roundtabl
When & Where

The Westin Waltham Boston
70 Third Avenue
Waltham, MA 02451


Monday, July 11, 2011 at 6:00 PM (EDT)
Add to my calendar
Organizer
MassDevice.com is the online business journal for the medical device industry covering breaking news, information and analysis on the industry nationwide. Visit us online at www.massdevice.com.