The 2020 MassChallenge Switzerland Awards celebrate the best startups set to make a change for the better and create value to the world.
About this event
Join us for a live on-line celebration of innovation and creativity, featuring the top 12 startups from the 2020 cohort. These amazing startups will showcase their talent and share with you the impact they will make to the world. On the night we will reveal which startups have won awards and cash prizes, we'll also celebrate the best "Intrapreneur Team" from our corporate partners, and reveal who has mentored the top startups. On top, you'll gain powerful insights from top business leaders on how entrepreneurship has helped society push through challenges of the past and helped us thrive through change.
So, on October 29th log into our virtual Awards Ceremony and be part of our vibrant global innovation community. "See" you there for a dynamic and inspiring end to MassChallenge's 2020 Accelerator Program!
Agenda
18:30 Welcome by
• Matt Lashmar, Managing Director of MassChallenge Switzerland
• Ian Roberts, President of MassChallenge Switzerland
18:45 Keynote speech: Calvin Grieder (Chairman of the Board of Bühler, Givaudan & SGS)
19:00 Pitches from the Winners of the 2020 program
19:20 "Mentor of the Year" Award
19:25 Awards
19:45 Closing Remarks
Upon registration, you will receive the link to watch the Live Stream of the event.
Thank you to all MassChallenge Switzerland Partners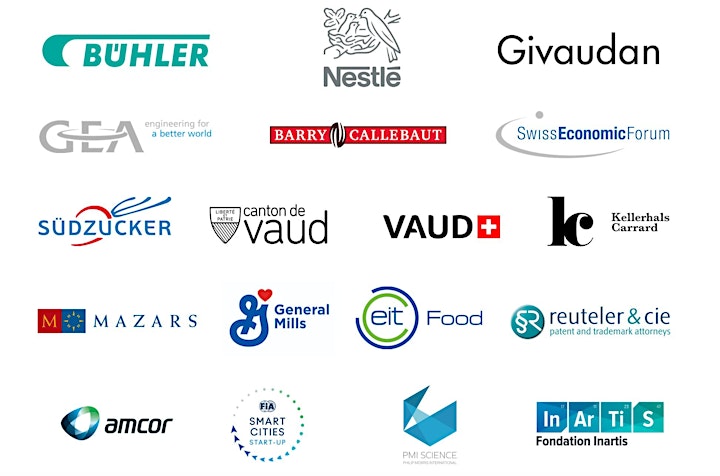 Organizer of MassChallenge 2020 - Awards Ceremony
MassChallenge is the global network for innovators. Headquartered in the United States with seven locations worldwide, MassChallenge equips bold entrepreneurs to disrupt the status quo and to create meaningful change. Since launching in 2009, more than 2,928 MassChallenge alumni have raised more than $8.6B in funding, generated more than $3.6 B in revenue, and created more than 186,000 total jobs.
MassChallenge Switzerland Founding Partners
Barry Callebaut, Bühler, Givaudan, Nestlé, Swiss Economic Forum, Inartis Foundation
For more information on our privacy practices, and how we are committed to protecting and respecting your privacy, please review our Privacy Notice. 
https://www.masschallenge.org/privacy-notice