Join us for the Massachusetts Freemasonry Heroes Night!
About this event
This event benefits The Hundred Club of Massachusetts.
Since 1959, The Hundred Club has provided financial and emotional support to the widows and families of fallen police officers and firefighters.
When a police officer or firefighter dies, their paycheck and insurance stop before their death benefits begin. The Hundred Club steps in to offer immediate support to the families of these everyday heroes; funds they can rely upon to pay rent, groceries, and other bills.
The Hundred Club never forgets our fallen heroes or their families. Some of our families have been with us for nearly 60 years. We care for those who care for us.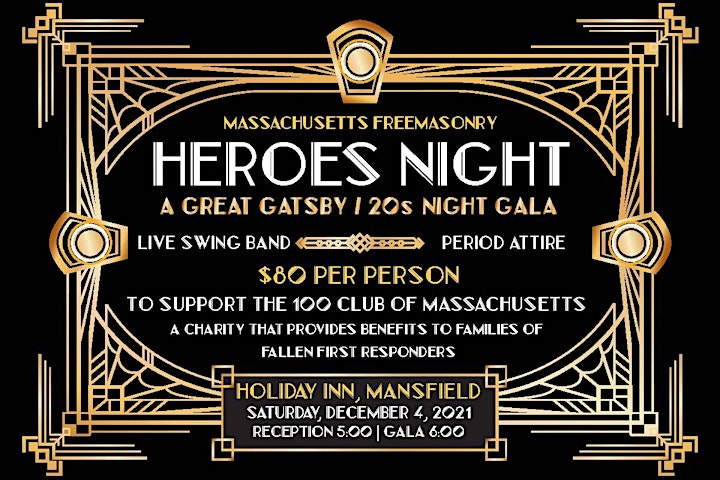 This event will feature a reception, dinner event, and auction! As well as special guest appearances.
Please dress in period attire or black tie.
For those wishing to spend the evening at the hotel, a special rate of $119 has been made available for this event. Reservations must be made through this Hotel Reservation Link.
Refunds are not available after November 20, 2021 for this event.