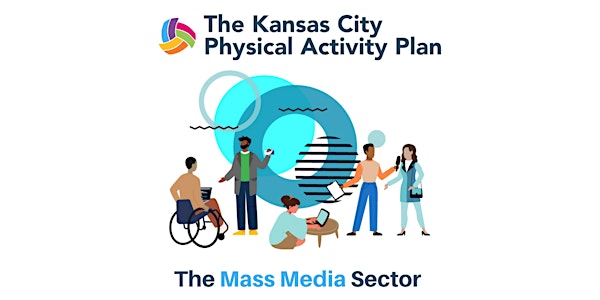 Mass Media Sector Meeting (Special Guest)
Mass Media Sector Special Event featuring the CDC and Prevention Communication Team
About this event
Join Us
Please join us for a presentation by the Center's for Disease Control and Prevention Communication Team in the Division of Nutrition, Physical Activity, and Obesity who work directly with Active People, Healthy Nation. Active People, Healthy Nation is a national initiative led by CDC to help 27 million Americans become more physically active by 2027. It supports the priorities of the National Physical Activity Plan: data collection systems, state and community activities, and policy development, and includes an extensive messaging campaign that supports physical activity. This presentation promises to very informative as we develop a media campaign to support the Kansas City Physical Activity Plan.
Date: We hope to see you on Tuesday, September 27th, from `1 p.m. - 3 p.m.
Join Zoom Meeting here: https://zoom.us/j/94430175730
When you register, you will receive a confirmation email and it will allow you to add this event to your calendar. You can also find a link for upcoming meetings on the KCPA Plan page
We hope to see you there!