Description
NOTICE:
Due to overwhelming response we have opened the waitlist for this event. Priority will be given to first responders and first receivers from Philadelphia, Bucks, Chester, Delaware and Montgomery counties.
You will recieve an email (at the address you provide) with instructions if a waitlist seat becomes available. Please note that you will have a limited amount of time (24 hours) to claim the seat before it is offered to the next individual on the waitlist.
---
Mass Casualty Events for First Receivers
Join the Philadelphia Police Department, the Philadelphia Office of Emergency Management, and the Philadelphia Department of Public Health for this FREE one day conference. Participants will be presented with up-to-date information, best practices, and lessons learned from mass casualty events.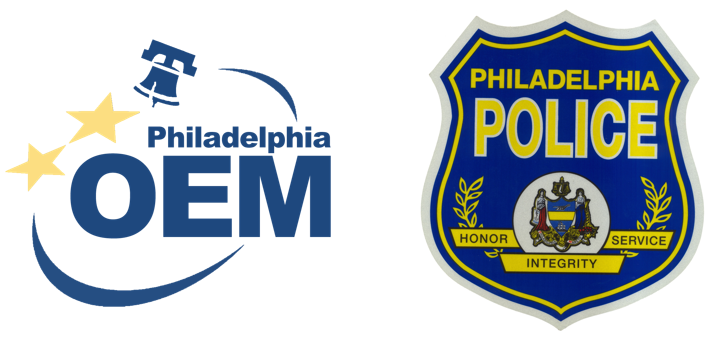 ---
Objectives:
To educate first receivers about ongoing global/U.S. mass casualty events, with a specific focus on the use of primary homemade explosive devices and active shooter incidents that target civilian populations
To describe the initial response actions to mass casualty incidents by law enforcement, emergency management and emergency medical services (EMS)
To educate first receivers about the types of injuries to expect when a mass casualty incident occurs
To define a mass casualty clinical care model, including triage, patient care, patient flow, and patient tracking
To share best practices and lessons learned from real mass casualty responses, including the Boston Marathon bombing
---
Agenda:
Registration - 7:30am - 8:30am
Welcome and Opening Remarks - 8:30am - 8:45am
To Be Announced
Philadelphia Office of Emergency Management
Program Overview - 8:45am - 9:00am
Jessica Caum, MA MPH CPH
Bioterrorism and Public Health Preparedness Program Manager, Philadelphia Department of Public Health
Explosive Attacks in Metropolitan Areas - 9:00am - 10:00am
Lt. Tom Fitzpatrick
Bomb Squad, Philadelphia Police Department
Active Shooter and Siege Assaults Against Civilian Targets - 10:00am - 10:45am
Sgt. Bill Frazier
SWAT Unit Training Supervisor, Philadelphia Police Department
BREAK - 10:45am - 11:00am
Mass Casualty Incidents: Emergency Management Perspective - 11:00am - 11:30am
To Be Announced
Philadelphia Office of Emergency Management
Mass Casualty Incidents Overview - 11:30am - 12:15pm
Dan Hanfling, MD
Johns Hopkins Center for Health Security
LUNCH - 12:15pm - 1:00pm
Mass Casualty Incidents: EMS Perspective - 1:00pm - 1:45pm
Sophia Dyer, MD FACEP FAEMS
Medical Director, Boston Emergency Medical Services (EMS)
Mass Casualty Incidents: Medical Perspective - 1:45pm - 2:30pm
Melissa Kohn, MD
Emergency Medicine, Einstein Hospital, Philadelphia
BREAK - 2:30pm - 2:45pm
Mass Casualty Incidents: Medical Perspective - 2:45pm - 3:30pm
Dan Nadworny, MSN RN
Clinical Director of Operations at Beth Israel Deaconess Medical Center, Boston

Q & A Panel - 3:30pm - 4:00pm

---
When:
Wednesday, November 7th, 2018
---
Where:
Fraternal Order of Police Lodge #5
11630 Caroline Road, Philadelphia, PA 19154
---
Participants:
The conference is open to all first recievers, emergency medical personnel, Medical Reserve Corps (MRC) volunteers, hospital staff, etc.
All participants must be registered in advance to attend.
Lunch will be provided. Coffee, tea, bagels, and pastries will be available during Registration. An afternoon snack will be provided. Due to the size of this event we will be unable to take individual requests for dietary restrictions. A variety of food options will be provided, but individuals with allergies and/or other dietary restrictions may want to consider bringing their own food.
If you need an accomodation in order to fully participate in this event please send an email to Philadelphia OEM (oem@phila.gov) no later than Friday, October 19th with your request. Please include accommodation request in the subject line. The FOP is an accessible facility.
PDPH will be offering free medical, nursing, and EMS CEUs.
---
Transportation:
Parking is available for all participants at the event facility.
The event facility is serviced by the 1, 14, and 67 bus lines. Visit www.septa.org for bus schedules.