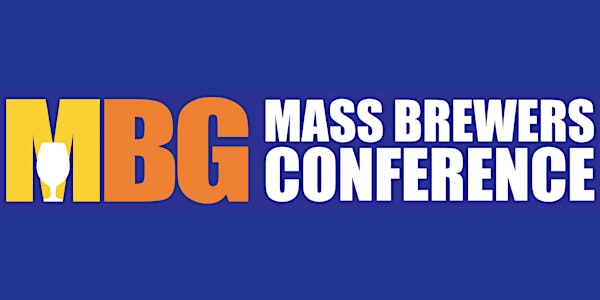 Mass Brewers Conference 2021
Join the Mass Brewers Guild for a day-long series of educational workshops, panel discussions and networking with peers.
When and where
Location
Jack's Abby Craft Lagers 100 Clinton Street Framingham, MA 01702
Refund Policy
Refunds up to 7 days before event
About this event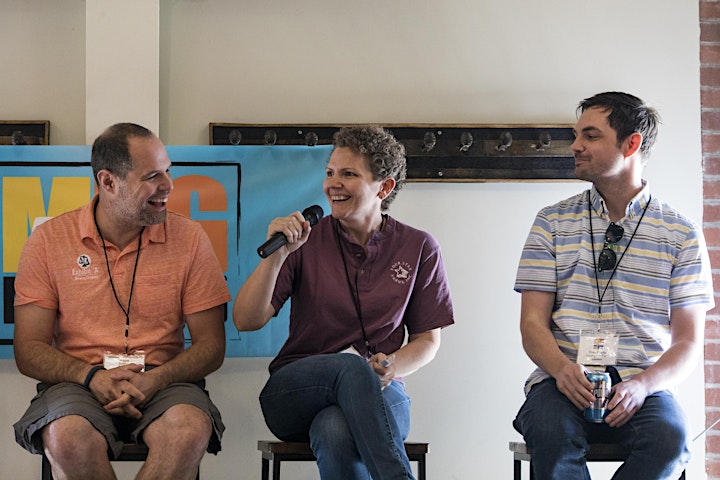 The Mass Brewers Guild's (MBG) Technical Brewing & Business Conference, presented by GHM insurance, will return to Jack's Abby Craft Lagers in Framingham for a day-long series of workshops and lectures. Held from 8 a.m. to 5 p.m., the focus of the day is to learn best practices from industry experts and create meaningful connections with peers within the beer industry. 
It is the mission of the MBG to ensure that the brewing community is armed with the knowledge and skills it needs to remain successful, independent, small businesses that continue to stimulate the economy, revitalize downtown communities and employ locals. The two-track event will focus on quality and technical brewing and business and marketing best practices. Proceeds from ticket sales will provide critical funds to aid in the MBG's government affairs efforts and help to provide marketing tools and resources to its member brewers. 
This conference is made possible thanks to presenting sponsor GHM Insurance as well as Acadia Insurance, Alpha Chemical, Amherst Labels, arryved POS, Bowditch, , Brew Biscuits, Briess Malt, Craft'd Co., Ethical Swag, Four Star Farms, HawkVisuals, Hop Head Farms, InTouch Labels, Omega Yeast, USI Insurance and Vanguard Renewables.
The Program: 
Registration, Breakfast & Vendor Exhibition 8 to 9 a.m.
MBG Presidential Welcome Sam Hendler, co-founder of Jack's Abby Craft Lagers
Keynote - 9 to 10:10 a.m.
Beth Chandler, CEO of YW Boston Why Diversity, Equity, & Inclusion?
As the United States population becomes increasingly diverse, building inclusive organizations is both the right thing to do and critical to attracting staff and customers. We'll break down what diversity, equity and inclusion means, the business case, and introduce tools you can apply to your organization, regardless of whether there are 3 or 300 employees.
------
Session One - 10:20 to 11:20 a.m.
TECHNICAL BREWING TRACK – Beer Hall
Expansion Through Contract Brewing: How to create a healthy relationship with your partner. Adam Romanow, MBG VP and founder of Castle Island Brewing Co., will walk MBG Con attendees through a brief presentation detailing what a partnership can look like between a brewery and their potential contractor. What can you expect? How to research the right fit for your brewery? What questions should you ask? Then he'll turn things over to a panel of experts to talk about how the process works at each of their different locations. Matt Malloy, co-founder & CEO of Dorchester Brewing Co., Ben Lauranzano VP of Sales & Human Resources at Riverwalk Brewing Co, and Jeremy Duffy, co-founder of the Isle Brewers Guild will share their experiences and take questions from the audience.
BUSINESS TRACK – Fest Hall
Marketing & Community Engagement: How entrenched are you in your backyard? Taking the time to cultivate authentic relationships and celebrate intersectional identities and experiences is key to driving community engagement. Joshua Croke, founder of Action! By Design, will lead a workshop on company best practices to guide MBG Con attendees on the path to becoming better advocates, leaders and connectors in their neighborhoods.
------
Session Two - 11:30 a.m. to 12:30 p.m.
TECHNICAL BREWING TRACK – Beer Hall
Beyond the IPA: Farmhouse Ales. The modern farmhouse combines the best of American brewing with the techniques and flavors of traditional styles. Join Tim Adams, co-founder & head brewer of Oxbow Brewing Co., as he leads a presentation on the history of the modern Farmhouse Ale and shares advice for how to bring them into your portfolio.
BUSINESS TRACK – Fest Hall
Human Resources & Navigating Hot Button Issues. It's no small feat to hire and retain top talent, create an inclusive and welcoming work culture, all while keeping up with the ever-changing legal landscape of family medical leave and COVID regulations. Take a seat, and take out your notebook for this Human Resources 101 panel discussion moderated by Sarah Lee, director of business operations at Medusa Brewing Co. Panelists Rich Ackerman, AVP of HR at Mass. Bay Brewing Co., Bob Young, partner at Bowditch and and Kate Ohanesian, taproom manager at Timberyard Brewing Co. will cover topics that all employers need to know. Ample time for Q&A.
------
** LUNCH - Beer Hall ** 12:30 to 1:15 p.m.
------
Session Three - 1:20 to 2:20 p.m.
TECHNICAL BREWING TRACK – Beer Hall
Inventory & Supply Chain Issues: How to get ahead of your needs. When COVID-19 disrupted supply chains around the world, business leaders were forced to make rapid decisions, and take immediate actions to sustain operations. Join Meredith McNamara, Co-director of operations at Greater Good Imperial Brew Co., as she moderates a panel discussion featuring Pulkit K Agrawal, founder & CEO of the 5th Ingredient, Ben Maushardt, sales manager at BSG and Felice Tecce, Supply Chain Analyst at Lord Hobo Brewing Co., to share best practices on how to outmaneuver uncertainty and better prepare for the future.
BUSINESS TRACK – Fest Hall
Predictions in Beer Buying - 2021 and Beyond. Join Sam Hendler, MBG President & Co-founder of Jack's Abby Craft Lagers as he picks the brains of three beer buying experts - Suzanne Schalow, Craft Beer Cellar co-founder, Kyle Anderson, general manager of the Dirty Truth and David Steinman, senior editor of craft beer news at Beer Marketer's Insights. They'll talk about the fallout from the pandemic, the shift in consumer preferences and what breweries can expect as restaurants and retailers continue to recover.
------
Session Four - 2:30 to 3:30 p.m.
TECHNICAL BREWING TRACK – Beer Hall
Home run or strike out? How to know if your pitch is successful. Julia Wrin Piper, COO of Aeronaut Brewing Co./AeroLabs returns to bring more yeast knowledge to MBG Con attendees with a hands-on workshop. Attendees will look at the effects of both over and under pitching and how to utilize sensory methods within your brewery as measurements.
BUSINESS TRACK – Fest Hall
More Waste = More Money. How to help the planet and your bottom line at the same time. Local blogger, Rob Vandenabeele, known from the Mass. Brew Bros. and the Eco-Friendly Beer Drinker will moderate a panel discussion featuring Holden Cookson, CEO/Founder of Against the Grain, Pete Weafer, assistant brewer and sustainability manager at Untold Brewing Co., and Michael Smith, team leader from Weston & Sampson. The trio of eco-conscious experts will talk about reusable products, better solutions for waste management and how to conserve water.
------
** HAPPY HOUR & Vendor Exhibition ** 3:30 to 5 p.m.
**SPEAKERS AND WORKSHOPS SUBJECT TO CHANGE.
COVID SAFETY PROTOCOLS:
*** During registration you will be asked to self certify whether or not you are vaccinated against the coronavirus. If you are not vaccinated, you will be asked to show proof of a negative test within 72 hours, and be required to wear a mask. Masks are optional for vaccinated attendees. Thanks for your support in bringing our brewing community together safely ***