Description



RAHEEMMASQUERADEGALA.EVENTBRITE.COM
YOUR GATEWAY TO MUSIC, MYSTERY AND MAGNIFICENCE.
IT'S NOT JUST A MASQUERADE PARTY OR A CONCERT... ITS AN AURA!
SHARE THIS TEASER PROMO VIDEO: https://vimeo.com/247066321
EVENT: MASQUERADE ON THE HUDSON WITH RAHEEM DEVAUGHN
DATE: SATURDAY APRIL 21ST 2018 7PM - 1AM
PLACE: ORAMA ON THE WATER EDGEWATER NJ (5 MINS FROM THE GW BRIDGE)
---
---
JOIN US ALONG WITH R&B/NEO SOUL ARTIST RAHEEM DEVAUGHN FOR A CLASSY, "INTIMATELY TURNT UP" SPRING GALA AT THE ELEGANT AND SEXY ORAMA ON THE WATER IN EDGEWATER NJ BOASTING NYC SKYLINE VIEWS FOR THE SECOND INSTALLMENT OF TUXEDOS & GOWNS "THE MASQUERADE EDITION".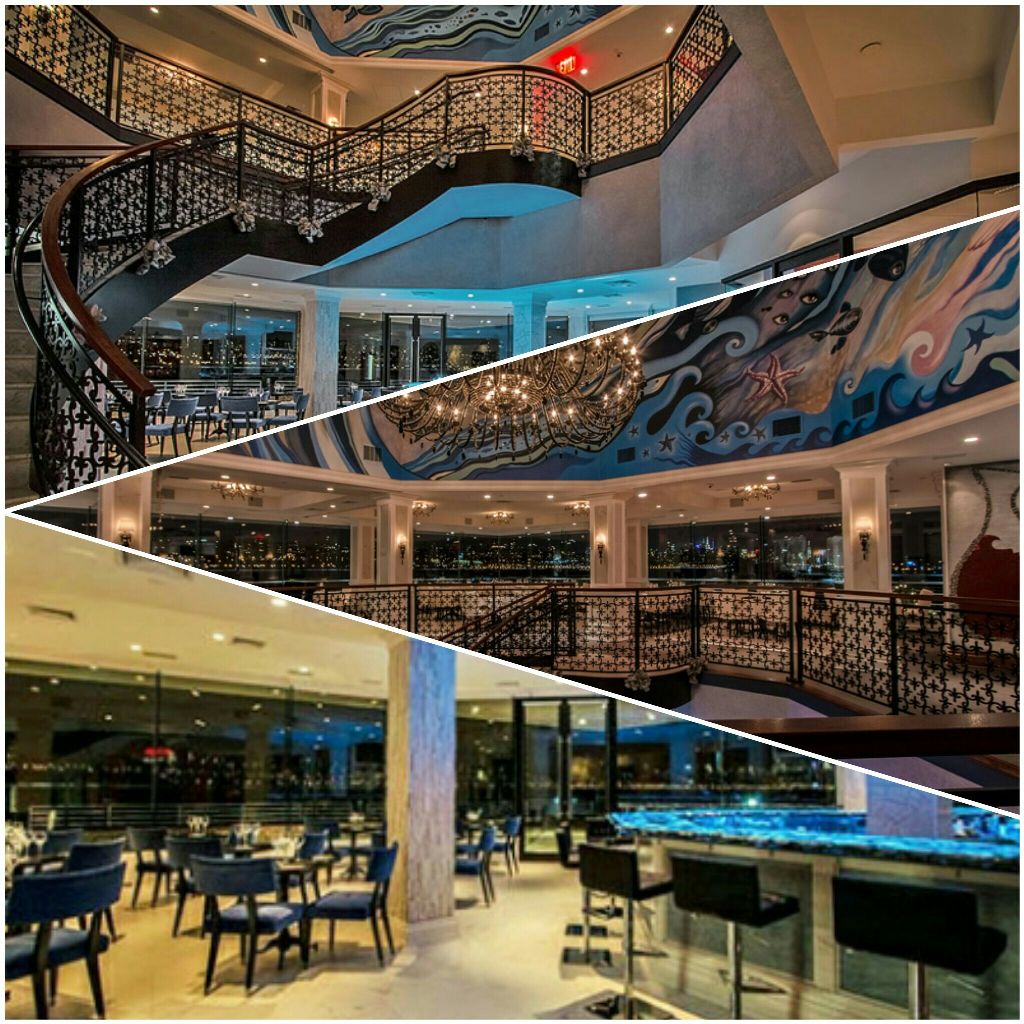 YOU DON'T WANT TO MISS THIS "EYES WIDE SHUT" THEMED GALA THAT COMBINES MYSTERY & ELEGANCE, DECOR & DECADENCE, STYLE, GRACE & GOOD ENERGY TOPPED OFF WITH A LIVE PERFORMANCE FROM MR. "EVERY WORD IN THIS SONG'S GONNA BE ABOUT YOU" RAHEEM DEVAUGHN!
SPECIAL BIRTHDAY CELEBRATION FOR EXEC PRODUCER/HOST BLACK TIE STEPH
CO-PRODUCED BY NJ SOUP
HOSTED BY THE BALLROOM BULLY BARRY BELAFONTE
ALL TAURUSES WELCOME! TABLES WILL SELL OUT WEEKS BEFORE THE EVENT! TABLE INFO BELOW
EARLY BIRD TICKETS $45 NOW ON SALE BEGINNING DEC 11 HERE AT RAHEEMMASQUERADEGALA.EVENTBRITE.COM
GENERAL ADMISSION TICKETS $55 AFTER JAN 1 (TICKET ONLY EVENT!! NO DOOR SALES!)
NO REFUNDS FOR TICKETS OR TABLES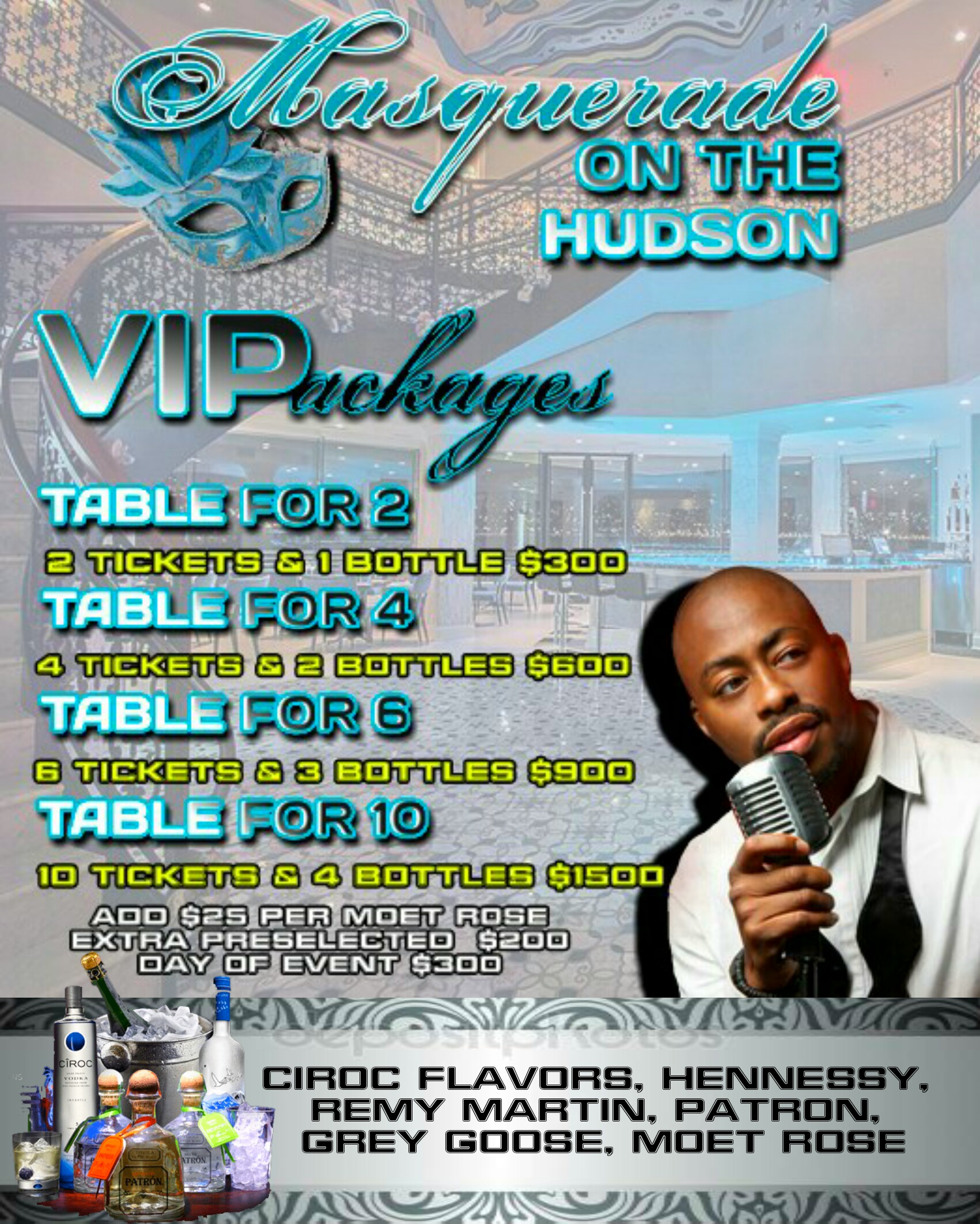 FOR INDOOR AND PATIO TABLES TEXT 347-590-4996 TO MAKE RESERVATIONS AND IMMEDIATE PAYMENT ARRANGEMENTS (CASH, CASH APP, CHASE QUICKPAY AND PAYPAL ACCEPTED)
A 50% ($750) NON-REFUNDABLE DEPOSIT IS ACCEPTABLE FOR GROUPS OF 10 ONLY. BALANCE DUE BY MARCH 1ST (NO LATE-PAYMENTS OR EXCEPTIONS)
FREE PARKING AND LIMITED VALET PARKING
KITCHEN OPEN FROM 7PM - 10PM
DRESS CODE: STRICTLY ENFORCED - NO EXCEPTIONS OR REFUNDS
TUXEDOS (NOT SUITS)/SHOES FOR MEN
GOWNS, UPSCALE COCKTAIL DRESSES AND HEELS FOR LADIES
MUSIC BY DJ YOUNG FRESH & DJ KRAZY K
PURCHASE TICKETS HERE AT RAHEEMMASQUERADEGALA.EVENTBRITE.COM
PLEASE SHARE!