Maslenitsa (Масленица ) Multicultural Eastern European Spring Festival
Maslenitsa is a traditional Spring welcoming festival in many Eastern European cultures
About this event
In Slavic pre-Christian traditions, Maslenitsa is a sun-welcoming festival and a celebration of the imminent end of the winter. The name of the holiday, Maslenitsa or "Butter Week" owes its existence to the tradition of baking crêpes or blini, in Russian. Hot, round and golden pancakes, as Slavic people believed, embody a little of the sun's grace and might, helping to warm up the frozen earth.
In Christian tradition, Maslenitsa is the last week before the onset of Great Lent. It has similar meaning as Mardi Gras in French or Shrovetide in English traditions. Traditions of welcoming spring on March 1st exist in Moldova, Romania (Mărțișor), Bulgaria (Baba Marta), Kazakhstan (Gratitude day), etc.
We invite you to Multicultural Spring Festival that exposes Eastern European and Asian culture and traditions to Canadians. You will taste delicious Eastern European and Central Asian food, enjoy Russian, Ukrainian, Bulgarian, Moldavian, Kazakh folk songs and dances, buy unique handcrafts, art pieces and souvenirs at the Fair, and learn more about Canadian multicultural communities. The Festival is kid friendly. Free admission.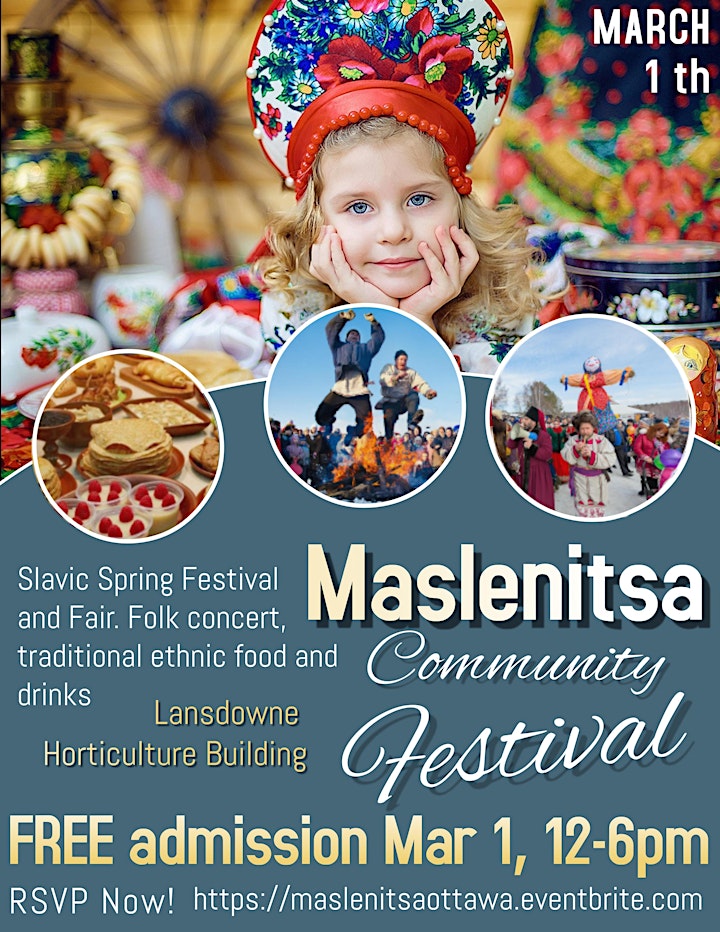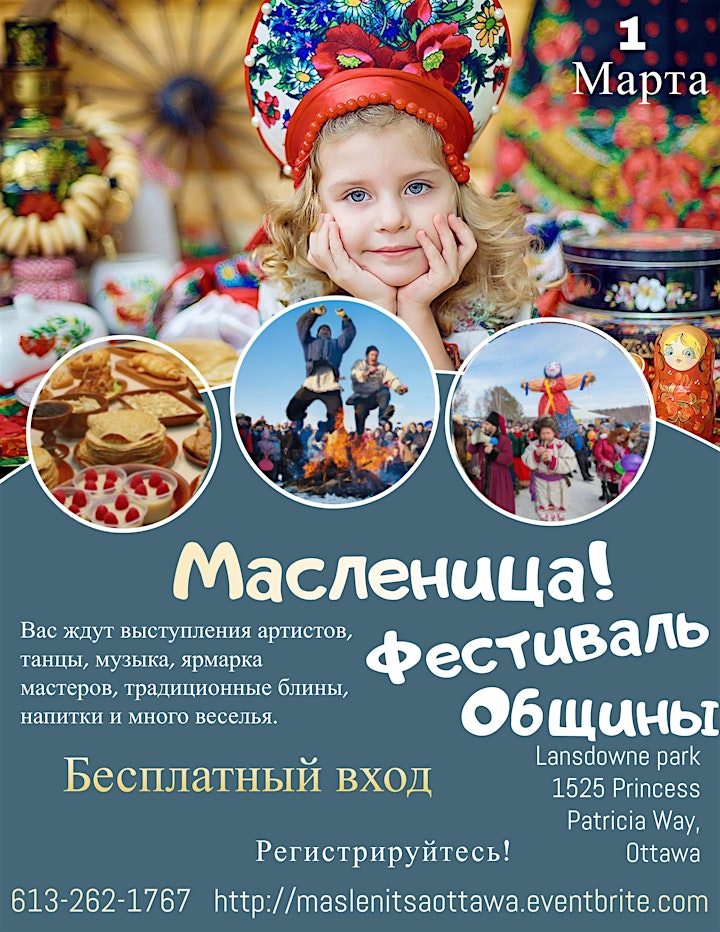 Organizer of Maslenitsa (Масленица ) Multicultural Eastern European Spring Festival