Support all three Millis public schools by purchasing Millis branded masks, sponsored by MERIT.
About this Event
Show your Millis Pride! (Fundraiser extended through 11/7!)
Choose adult or child size custom masks in our cotton 2-layer maroon and gray colors with a Millis M logo, hand-made by local Millis moms.
Order online by 11/7/20 (while supplies last), then come pick up your masks outside at the CFB Elementary School anytime on 11/8/20 from 11:00 AM - 3:00 PM. (Bring your ticket to receive your masks).
Don't need a mask but would still like to support MERIT? There is a ticket option for just giving a donation as well.
All proceeds go towards MERIT (Millis Educational Resources Initiative Team). We are proud to foster excellence in the Millis Public Schools by providing funding for enrichment programs that help Millis elementary, middle, and high school students get more from their public education.
Visit www.meritmillis.org to learn about all the ways you can support MERIT.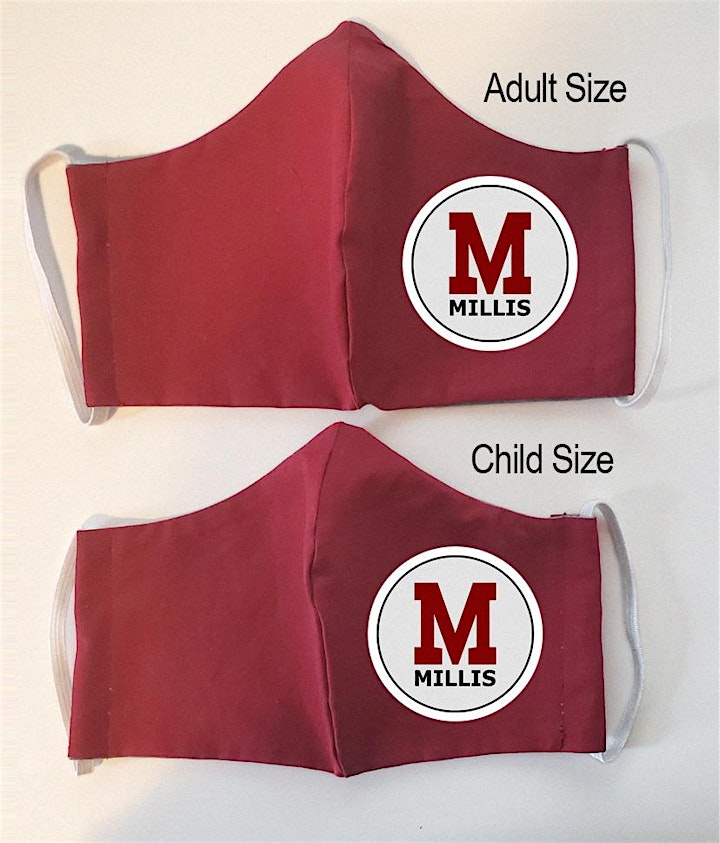 Mask material has been pre-washed. Elastics may shrink a little after first wash. If logo comes loose, it can be re ironed on using wax/parchment paper and should stay in place for up to 30 washings.