Description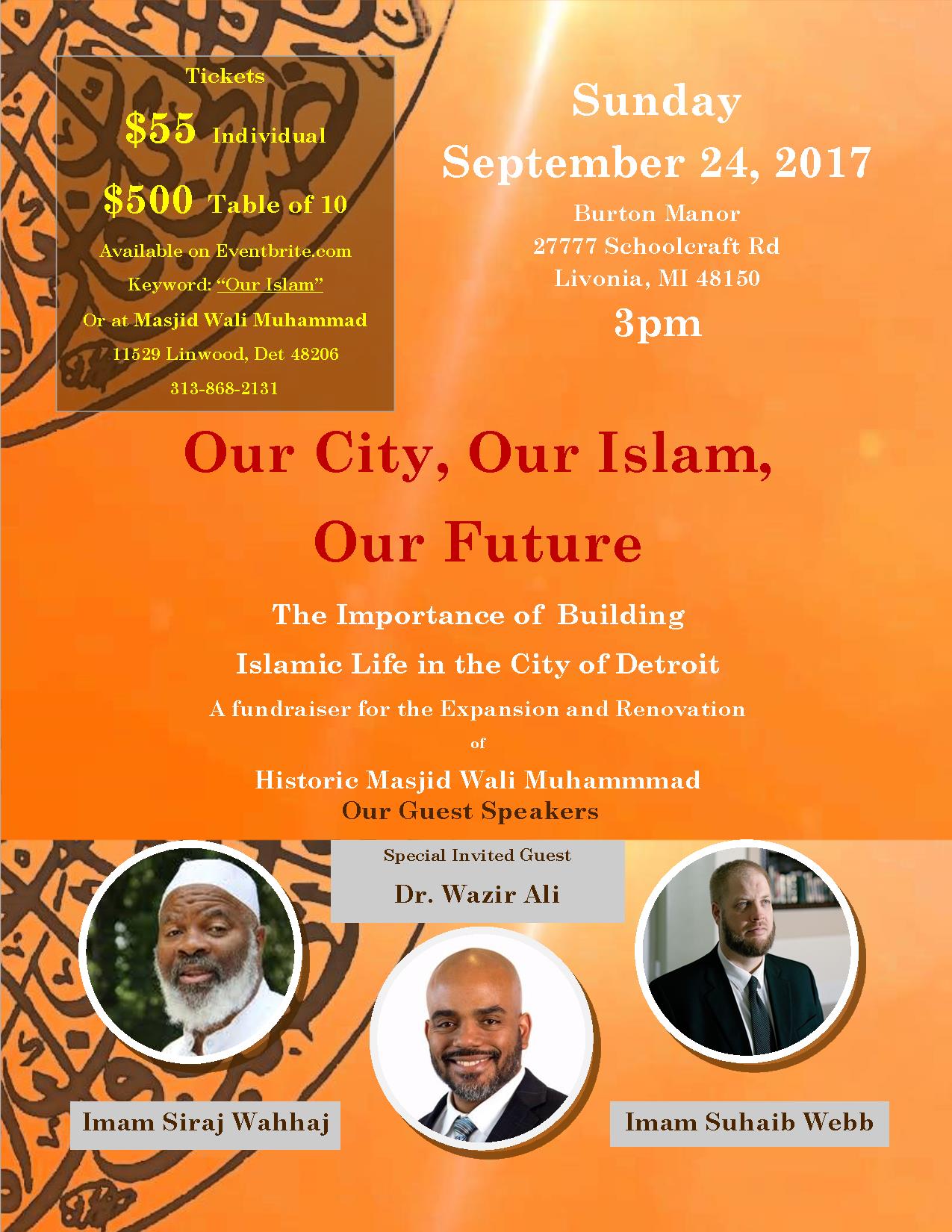 Our Purpose
Historic Masjid Wali Muhammad is one of the oldest Masjids in the United States and the First Temple Established by The Hon. Elijah Muhammad and The Nation of Islam. The focus of this Fundraiser is to Renovate and Expand the Physical Building of Masjid Wali Muhammad located at 11529 Linwood in Detroit, MI. Along with the physical expansion and renovation, the Masjid Community will be preparing to provide vital Community and Islamic Services to our immediate surounding neighborhood and to the Metro Detroit area. With the increase interest and revitalization of our great City, our goal is to become a beacon for Islamic Education and Urban Community Outreach, serving as an excellent example of Islamic Community Life within the Detroit City Limits.
---
OUR HISTORY
In year 1930 a man named Fard Muhammad (A.K.A. as Master Fard Muhammad) came to Detroit, MI from the region of Pakistan. He came with a mission to help the state of the African American people. His mission was to teach African Americans a thorough knowledge of God and of themselves, to promote self-independence and to inspire a "superior culture and higher civilization". W.D. Farad established the first independent Muslim School in 1930, in which he began teaching Blacks reading and basic academic skills. The new school had its first permanent site at 3408 Hasting Street over the Castle Theater in Detroit.

In the early 1930's W.D. Farad met Elijah Poole in Detroit and trained him in his mission to help black people. In recognition of his growth and dedication, W.D. Farad gave Elijah Pool a Muslim Holy Name, Elijah Karriem, which later became Elijah Muhammad, and appointed him Supreme Minister of the Nation of Islam.

In 1934 W.D. Farad left the United states leaving the Honorable Elijah Muhammad in charge of the new movement under the name of the "Nation of Islam". Under the leadership of Elijah Muhammad the Nation of Islam grew rapidly establishing business, private schools (University of Islam) and more temples across the country. Detroit was established as Temple #1. Temple #1 moved to several locations from Haisting St., Medburry St., Fredrick St., John C. Lodge to its present home on 11526 Linwood St.
Temple #1 at 11529 Linwood St
11529 Linwood previously served as a community center for the Detroit Branches of the Workman's Circle- a Jewish Labor Fraternity. In 1959 Nation of Islam purchased this property and it became the new home of Temple #1.

In February 25, 1975 the Honorable Elijah Muhammad died and his son Wallace D. Mohammed became leader February 26, 1975 of the Nation of Islam. When Minister Wallace D. Mohammed (a.k.a. Imam W.D. Mohammed) became leader he changed the direction of the Nation of Islam to Al-Islam, a move which has been heralded as the largest conversion to Al-Islam (Sunni) in American History. When Imam W.D. Mohammed converted to Al-Islam he changed the names of all the Temples to "Masajids" (the Arabic word for the place of worship for Muslims) and renamed Temple #1 to Masjid Wali Muhammad, named after Elijah Muhammad's Brother who was an early Minister of the Nation of Islam.

Masjid Wali Muhammad (Formally Temple #1) has been at this location for over 50 years. On November 6, 2013 our location was officially made an historic site, making it a Historic Designation with the City of Detroit.