Description
Mashable's legendary party MashBash returns to Austin to unite the Mashable and SXSWi community for an unforgettable evening of dancing, libations, games and music.
MashBash will be in full swing from 9 p.m. until 2 a.m. on Sunday, March 9 at The Ranch, a western-style hot spot in the heart of Austin. Come let loose with the Mashable team at SXSWi's most buzzed about party.
RSVP Policy
This event is open to all 21+ SXSWi badge holders. Please RSVP on Eventbrite. Attendees will be required to show their official SXSW badge and a photo ID (driver's license or passport) to enter the venue.
Date: March 9, 2014
Time: 9 p.m.-2 a.m.
Location: The Ranch 710 W 6th St, Austin, TX 78701
Hashtag: #MashSXSW
Follow @MashableEvents for updates.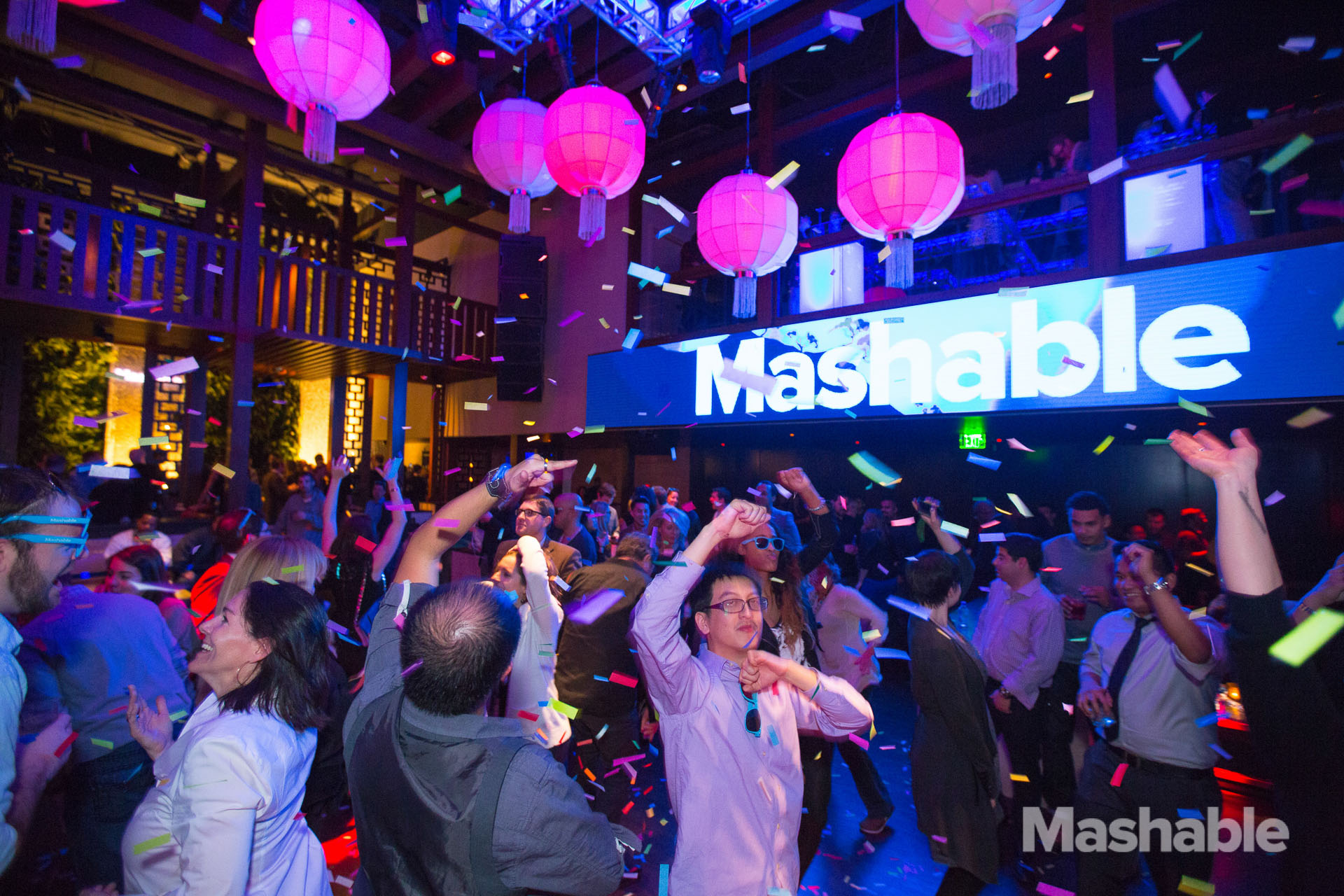 Premier Sponsors:

In the high-tech gold rush of modern Silicon Valley, those most qualified to succeed are the ones least capable of handling success. Mike Judge ("Office Space") brings his irreverent brand of humor to the new HBO comedy series, SILICON VALLEY. Premiering APRIL 6 at 10PM, SILICON VALLEY features a talented ensemble of young comedic actors: Thomas Middleditch ("The Office"), T.J. Miller ("Mash Up"), Zach Woods ("The Office"), Kumail Nanjiani ("Portlandia"), Martin Starr ("Party Down").

Tongal is changing the way creative work gets done, by making it accessible to people everywhere. For brands, studios, and causes, Tongal's innovative platform provides continuous access to a global network of creatives, offering fresh ideas and insights, and top filmmaking talent to bring them to life.
Tongal's collaborative, merit-driven process enables everyone to focus on teh worlk they do best. The result is outstanding content delivered with great speed and efficiency.
Tongal is based in Santa Monica, California.

Social marketing is worth more than a few likes and tweets. And we can prove it. Adobe Social turns social data into actionable insight so marketers can identify what's working and do more of it. Use just one integrated solution to create the most relevant social content, publish to your most engaged audiences, and prove that social activities deliver business results.
Founded in 2011, Phoenix Cosmopolitan Group (PCG) is a triple bottom line shared value social enterprise with the mission of increasing and accelerating impact of every stakeholder in the philanthropic sector. Launching at SXSW Interactive 2014: Phoenix Impact Exchange reimagines the logistics of philanthropy by uniting data, analytics, performance measurement, grant management and storytelling on a social network cloud based platform supported by a spectrum of services that capture, manage, and transform big data into actionable insights for decision-makers.
At the adidas Group, our love of sport drives who we are and what we do. But just as a ball is more than leather and thread, and a shoe more than padding and rubber, we are bigger than our products. We don't just work to create faster shoes and lighter fabrics: We strive to help athletes everywhere perform their best.
We believe that it's hard work inventing the future of sport, and that's why we love it; that when you push your limits, you make it possible for others to push theirs. Our creativity and innovation bring performance, fitness and fashion together to celebrate individuality and propel the athlete inside all of us. We've been doing this for over 60 years; and we're just getting started.
Organizer of MashBash SXSWi 2014
Mashable is a leading source for news, information and resources for the Connected Generation. Mashable reports on the importance of digital innovation and how it empowers and inspires people around the world. Mashable's 40 million monthly unique visitors and 20 million social media followers have become one of the most engaged digital networks in the world.