Sales Have Ended
Ticket sales have ended
Thank you for your interest in the MashBash. Tickets are no longer available for the event.
Sales Have Ended
Ticket sales have ended
Thank you for your interest in the MashBash. Tickets are no longer available for the event.
Description
The MashBash at CES will be celebrating the best of digital - from the Mashable Awards winners to the trends and companies joining Mashable at CES.
The MashBash will bring together the Mashable community, industry leaders and digital influencers from the biggest technology and consumer electronic brands on Wednesday, January 11, 2012.
San Francisco-based DJ duo A Plus D — a.k.a. Adrian and Mysterious D — will be spinning their world famous mashups at MashBash. Think Lady Gaga + Bob Marley or Will Smith + Daft Punk, mixed together under one roof. A Plus D, creators of Bootie, the biggest mashup bootleg party in the world, will rock the party with their musical concoctions and creative song combinations.
Join us for a night of networking, dancing and celebration at the new 1OAK Nightclub in the beautiful Mirage Hotel and Casino. In a unique partnership with The Butter Group, New York's preeminent lifestyle and hospitality company and owners of elite restaurants The Darby and Butter; lounges and nightclubs The Darby Downstairs, 1OAK NYC, Butter NC and 1OAK Brazil, 1OAK Las Vegas will offer a one-of-a-kind nightlife experience beginning New Year's Eve 2011. 1OAK NYC regularly hosts Hollywood's hottest stars, athletes and other personalities including Beyonce, Jay-Z, Madonna, Katy Perry, Cameron Diaz, Kanye West, Carmelo Anthony, Alex Rodriguez, Derek Jeter, Calvin Klein, Narciso Rodriguez and Giorgio Armani.
Date: Wednesday, January 11, 2012 (during International CES Convention week)
Time: 8:00 p.m. – 11:00 p.m. PT
Location: 1OAK Nightclub, Mirage Hotel & Casino, Las Vegas, NV (1OAK is located at the Mirage Hotel & Casino just off the North Valet access or Self-Parking entrance into the hotel)

Agenda: Networking, Open Bars, Dancing
Socialize: Facebook , Foursquare , Plancast , #MashableAwards , #MashBash
Refund Policy
All tickets are final sale and non-refundable.

MashBash Sponsors
Skullcandy became the world's most distinct audio brand by bringing color, character and performance to an otherwise monochromatic space; revolutionizing the audio arena by introducing headphones, earbuds and other audio and wireless lifestyle products that possess unmistakable style and exceptional performance. From the award-winning, optic-inspired Roc Nation Aviator headphones to the evolutionary fitting FIX earbuds and a roster of the world's finest athletes, musicians and artists, Skullcandy continues to redefine world-class audio performance and style. Visit skullcandy.com, or join us as facebook.com/skullcandy.

Research In Motion (RIM), a global leader in wireless innovation, revolutionized the mobile industry with the introduction of the BlackBerry® solution in 1999. Today, BlackBerry products and services are used by millions of customers around the world to stay connected to the people and content that matter most throughout their day. Founded in 1984 and based in Waterloo, Ontario, RIM operates offices in North America, Europe, Asia Pacific and Latin America. For more information visit www.blackberry.com.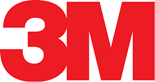 3M Screen Protectors give you the freedom to live your life knowing your mobile device screen and private information is protected. 3M believes that your smartest devices deserve the ultimate protection. 3M Natural View Screen Protectors provide durable, scratch-resistant protection with a crystal clear display, while 3M Privacy Screen Protectors safeguard your screen and the content it displays by darkening side views. Thanks to 3M's innovative technology, 3M Screen Protectors allow you to go anywhere, so you can do more.

Webtrends is the global leader in unified mobile, social and web analytics and engagement. We help marketers create, measure and improve campaigns for more than 3,500 global brands including: The New York Times, Microsoft, BMW, RIM, China Telecom, China Mobile, CCTV, Tencent QQ, Hitachi, The Associated Press, HSBC, Barclays, Vivo Cellular and Petrobras. Our leadership extends beyond the web analytics industry we founded to the measurement, optimization and integration of all digital content and customer intelligence, including web sites, social media, mobile and paid-search advertising. Webtrends is a registered trademark of Webtrends Inc. in the United States and other countries. All other trademarks and registered trademarks are the properties of their respective owners.

Buddy Media is the social enterprise software of choice for eight of the world's top ten global advertisers, empowering them to build and maintain relationships with their consumers in a connections-based world. The Buddy Media social marketing suite helps brands build powerful connections globally with its scalable, secure architecture and data-driven customer insights from initial point of contact through point of purchase. Buddy Media is the most award winning social enterprise software company, winning the prestigious TechCrunch "Crunchie" Award for Best Enterprise application, named to the Advertising Age 2011 "Digital A-list," and CEO and Founder Michael Lazerow was selected as 2011 New York Entrepreneur of the Year® by Ernst and Young.
MashBash Partner

Join us at the 2012 International CES®, the must-attend event for the global technology industry. With 2,700 exhibitors, CES is the world's largest consumer technology tradeshow. The International CES is not open to the general public and all attendees must be in the CE industry to attend the show.
MashBash Social Display Partner

FeedMagnet is a web application that helps marketers harness social mentions. We provide the ability to redisplay social content with complete control. Aggregation, Filtration, and Moderation for custom curated visualizers. Whether you want tweets, instagrams, status updates and check-ins on your company website or on a big screen at your next event, we do the behind the scenes work to create a beautiful display of social branding. FeedMagnet works with Fortune 500 brands like like GE, AOL, Sephora, DOW, World Poker Tour and WOMMA to capture and leverage social buzz for marketing.
Organizer of MashBash at CES celebrating Mashable Awards (Las Vegas - 2012 International CES convention) [Ticketed Event]
Mashable is a leading source for news, information and resources for the Connected Generation. Mashable reports on the importance of digital innovation and how it empowers and inspires people around the world. Mashable's 40 million monthly unique visitors and 20 million social media followers have become one of the most engaged digital networks in the world.