Mashariki Summit: Covid - 19 and the Impact of Agriculture in East Africa
Sales Have Ended
Registrations are closed
Asante sana and welcome to Mashariki Summit!
Sales Have Ended
Registrations are closed
Asante sana and welcome to Mashariki Summit!
The East African focused event to discuss, share experiences and showcase efforts in addressing the impact of COVID 19 in the region.
About this event
About the Mashariki Summit
The Mashariki Summit is a collaborative forum organised by the Netherlands Alumni Association of Tanzania (NAAT) and the Netherlands Alumni Association of Kenya (NAAK). The summit is dedicated to key emerging questions linking the COVID-19 pandemic and food nutrition & security in Kenya and Tanzania. Due to the ongoing COVID-19 pandemic, the Mashariki Summit will be held virtually in September 2021. The Summit will bring together over 200 participants from Kenya, Tanzania, the Netherlands and globally with several sessions held over the course of 3 days.
Why The Mashariki Summit 2021?
The Mashariki Summit is a response to the COVID – 19 Pandemic which has had a devastating impact on the economies of many African countries, whose bulk of GDP stems from the agricultural sector. According to the World Bank, "COVID-19 impacts have led to severe and widespread increases in global food insecurity, affecting vulnerable households in almost every country, with impacts expected to continue through 2021 and into 2022".
As a sector, Agriculture is instrumental in both Tanzania and Kenya. Hence, NAAT & NAAK have designed the 2021 summit to be a platform for stakeholders within this sector to network, engage, and share their experiences and knowledge. Moreover, the Summit aims to explore potential business partnerships and career opportunities for alumni with established local and Dutch businesses.
The Summit aims to reach over 200 food and security OKP alumni from Kenya and Tanzania. The summit will also target the broader global Dutch alumni network as well as policy makers, universities, governments and business communities.
Objectives
The general objective of the Mashariki Summit is to provide OKP alumni in the agricultural sectors in Kenya and Tanzania with an opportunity to discuss pathways to addressing food security and improved nutrition in these countries. Throughout the summit, we aim to identify and formulate recommendations for researchers and policy makers.
Kenyan, Tanzanian and Dutch agriculture-based entrepreneurs who are already established within Kenya will also share their insights with regards to the sector. The Mashariki Summit thus aspires to re-energise both alumni associations while simultaneously providing them with the opportunity to work together with the Dutch agricultural business sector, universities, and NGOs operating in Kenya, Tanzania and the Netherlands.
The summit will also include a capacity-building segment for all OKP alumni who are mid-career professionals, aimed specifically at enhancing their entrepreneurial and employability skills.
Why do we care?
- World hunger increased in 2020 under the shadow of the COVID-19 pandemic. Of the 2.37 billion people facing moderate or severe food insecurity, one third (799 million) are found in Africa.
- Population growth and rural to urban migration are further straining food security in Kenya and Tanzania.
- The Kenyan and Tanzanian agriculture and livestock sectors are dominated by rain-fed agriculture. The changing climate as a result disproportionately affects the poor and marginalized groups in both countries, as these have a lower adaptive capacity.
- Kenya and Tanzania will not achieve transformative results in terms of food and security by 2030 without adequate investments and partnerships amongst governments, the private sector, research organizations, academia, civil society, and the public sector.
- Strengthening cross-border agricultural market systems, regional resilience, agricultural policies and the regulatory environment are key to driving progress towards agricultural self-reliance and resilience in Kenya and Tanzania.
Focus Areas
● Transformation of food systems as a response to COVID-19
● Dairy, horticulture and aquaculture value chains in Kenya and Tanzania
● Climate change and climate-smart investments across food systems
● Legislation, policies and partnerships to avert crisis
● Food security and the Sustainable Development Goals
● Technological advancements in food security
● Partnerships and skills transfer at local, regional and global levels
● Agribusiness financing
Participants of Mashariki Summit
- Orange Knowledge programme (OKP) alumni from Kenya and Tanzania with backgrounds in food security and nutrition
- Policy makers and practitioners
- Government representatives
- Academics
- Business community (Dutch, Kenyan, Tanzania)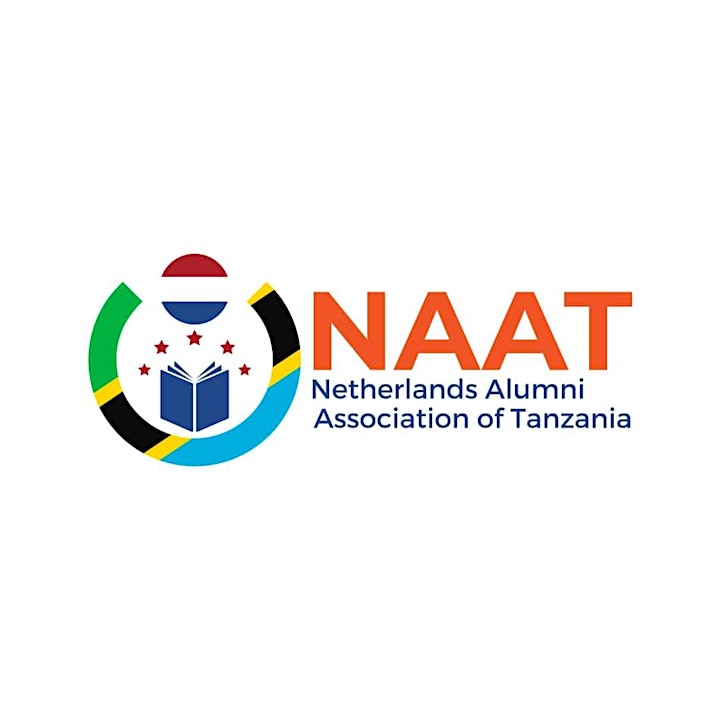 Organizer of Mashariki Summit: Covid - 19 and the Impact of Agriculture in East Africa