Sales Have Ended
Ticket sales have ended
Thank you for your interest in the Mashable Media Summit. Tickets are no longer available for the event.
Sales Have Ended
Ticket sales have ended
Thank you for your interest in the Mashable Media Summit. Tickets are no longer available for the event.
Description
Technology is constantly changing the way we define and consume media. The Mashable Media Summit 2011 will spotlight how technology is reinventing journalism, advancing the relationship between news organizations and their communities, reinvigorating advertising and creating new business models.
The one-day conference will bring together thought leaders and influencers from across the media landscape. We'll discuss how media organizations, journalism professionals and the advertising industry are seizing the opportunities created by the innovations and innovators in the space.
You'll hear directly from the people who are reshaping media in 2012 and beyond. There will be exciting announcements, powerful interviews, inspiring presentations and great networking opportunities.
For the full agenda and more details, please see http://mashable.com/media-summit/
Date: Friday, November 4, 2011
Time: 8:45 a.m. - 7:00 p.m. (see full agenda)
Location: The TimesCenter, 242 West 41st Street, New York, NY 10018 (see full venue details)
Confirmed Speakers:
Paul Berry, CTO, Huffington Post Media Group
Pete Cashmore, CEO and Founder, Mashable
Emily Chang, San Franscico-based anchor for Bloomberg Television and the co-host of Bloomberg West

Anthony de Rosa, Social Media Editor, Reuters
Tony Haile, General Manager, Chartbeat
Lauren Indvik, Marketing and Media Associate Editor, Mashable
Alex Iskold, CEO and Founder, GetGlue

Josh Koppel, Co-founder and Chief Creative Officer, ScrollMotion
Vadim Lavrusik, Journalist Program Manager, Facebook

Drake Martinet, Social Media Editor, AllThingsD

Alexis Maybank, Founder and President, Gilt Groupe
Terry McDonell, Editor, Sports Illustrated Group
Andy Mitchell, Editor, Facebook
Maureen Mullen, Research & Advisory Lead, L2

Tor Myhren, President and CEO, Grey New York

Andrew Nash, Director of Identity Products, Google

Adam Ostrow, SVP, Content and Executive Editor, Mashable
Eli Pariser, Author of The Filter Bubble

Meghan Peters, Community Manager, Mashable
Robyn Peterson, Senior Vice President of Product, Mashable
Jesse Redniss, Vice President, Digital, USA Network
Katie Rogers, Blogger and Social Media Manager, The Washington Post
Brian Stelter, Media Reporter, The New York Times and blogger, MediaDecoder

Christy Tanner, General Manager and Executive Vice President, TV Guide Digital
Christina Warren, Entertainment Editor, Mashable
Faris Yakob, Chief Innovation Officer, MDC Partners/KBS+P

Last year's event:
Mashable Media Summit 2010 Recap & Complete Videos
Get Social:
Facebook , Foursquare , #MediaSummit , Plancast
Presenting Sponsor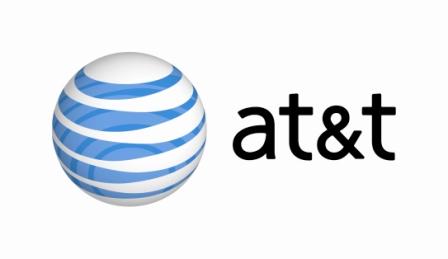 AT&T is bringing it all together for our customers, from revolutionary smartphones to next-generation TV services and sophisticated solutions for multi-national businesses. For more than a century, we have consistently provided innovative, reliable, high-quality products and services and excellent customer care. Today, our mission is to connect people with their world, everywhere they live and work, and do it better than anyone else. We're fulfilling this vision by creating new solutions for consumers and businesses and by driving innovation in the communications and entertainment industry.
Supporting Sponsor
Definition 6 is a Unified Marketing Agency that creates brand experiences that unite brands and people in motion. Through imagination, innovation and insight, we execute ideas that deliver continued value across all brand interactions. For more information, please visit http://www.definition6.com.
Integrate your brand with media and digital influencers online and offline and be part of the conversation about the future of media, advertising and community.
Sponsorship opportunities are available for the Mashable Media Summit. For more information, please email sponsorship@mashable.com.
Organizer of Mashable Media Summit 2011
Mashable is a leading source for news, information and resources for the Connected Generation. Mashable reports on the importance of digital innovation and how it empowers and inspires people around the world. Mashable's 40 million monthly unique visitors and 20 million social media followers have become one of the most engaged digital networks in the world.