Description
Más Caras is a multimedia visual art installation created by Evelyn Quijas Godín for the 2019 Level Ground Residency Program + Festival.
Más Caras – meaning more faces in Spanish, and as one word masks – consists of paintings, collages, masks, sculptures, and assemblages. These works combine colorful Mexican folk-art aesthetics with elements and imagery of Toltec, Aztec, Maya, and Olmec artifacts and juxtaposes them against a contemporary Los Angeles landscape. By creating multiple vignettes which often coexist within a single work, the artist emphasizes an ever-present connectedness that transcends time and space.
The show will feature a live music performance by special guest Luis Perez and include a bar, panel discussion, and interactive elements curated by the artist.
To support the artist, you'll have an opportunity to make a donation when you reserve your tickets. Please give generously as you're able!
---
Más Caras is part of the 2019 Level Ground Festival.
Check out the other Level Ground Festival events here.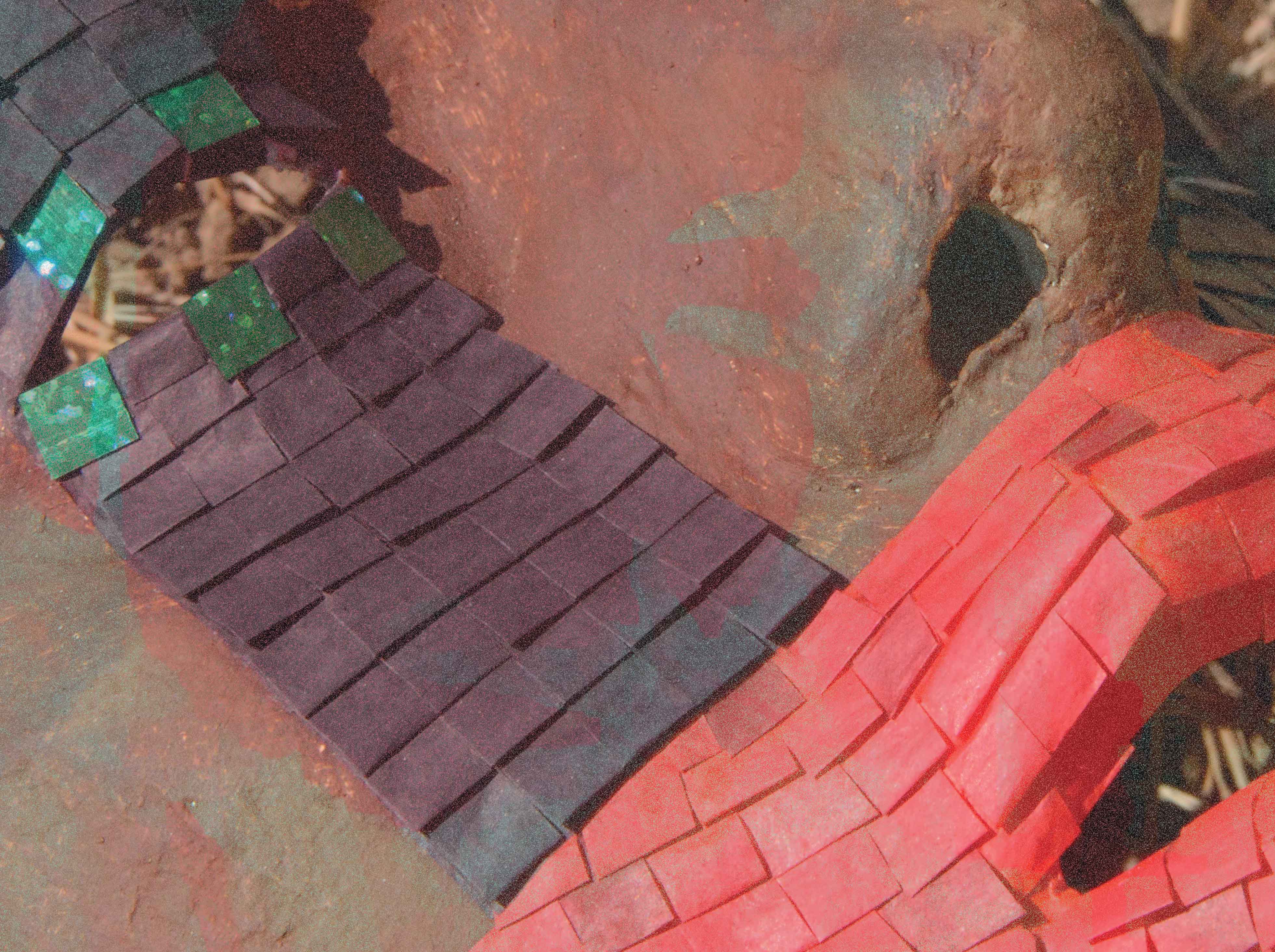 Over the last year, Level Ground has developed the work of three rising artists as they explored spaces between cultures, physical spaces, and relational bodies. This year's festival opens with a party celebrating the release of Level Ground's SKEW Magazine and then culminates with three immersive + multimedia gallery shows.