Description
2nd Annual Maryland Paranormal Conference
A event for those curious or serious about the paranormal.
Six well known professional speakers in the field of the paranormal will be giving presentations along with having their vendor tables. See them live and in person as well as being able to talk to them and seek out their services buy their books etc at their vendor tables .
Doors Open at 09:00 a.m. If not pre-registered the cost is $50.00 at the door (Cash or Checks only)
No one under 16 yrs of age willl be admitted. No discounts for late entries. Limited Seating
Program starts at 10:00 a.m. with Info and Welcoming by Host/Co-Sponsor/Co-Organizer ED Hruneni.
There will be a one hour lunch break halfway through the program. Breakfast & Lunch items will be available for sale. (No outside food or drink permitted in the building)
Conference is over at 5:30 P.M.
Speakers are listed in the order of their presentations: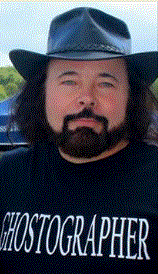 TIM SCULLION : Presentation: The Ghostographer
Presentation: Tim will do a PowerPoint Presentation that will feature photos giving examples of the different kinds of apparitions as well as the story of the thought progression the author experienced as he went from a skeptic to a full-time writer and photographer of the paranormal. This is the story of the world's first photo-study of ghosts and the book that features it: Haunted Historic Colonial Williamsburg Virginia with Breakthrough Ghost Photography
Bio: Mr Scullion is a published author, photographer, and musician. He is a graduate of the College of William and Mary, with both a bachelor's and a master's degree Cum Laude. He has unlocked techniques to consistently photograph residents of the "other side. Scullion has completed a 2-year photographic study of Colonial Williamsburg—with over 10,000 photographs that document ghosts and apparitions of all sizes, shapes, and colors.
Facebook: https://www.facebook.com/timscullionauthor Blog : https://timscullion.wordpress.com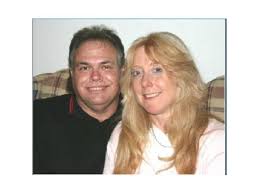 SANDY & JIM YOUNG : Presentation: "BeyondThe Veil"
Presentation: For over 20 yrs Jim and Sandy have been communicating with Angels whom they consider companions along the way, as well as Guides, Masters, Passed Over Loved Ones, Extraterrestrials, Nature Spirits, Devas, Inner Earth Beings (whom they know as the Aryangots) and other beings of the Spirit Realm. Jim and Sandy wish to offer you the opportunity to hear and share some of the many experiences they have had and allow you to communicate with some of these beings as well. They will offer a question and answer session along with updating you on some of the paranormal events from times past as well as those occurring in the present.
Bio: Jim and Sandy are the Washington Metro Area's Premier Radio & TV Psychics. They are the Founders of the Telespectral Healing Center, and the 10,000 square foot "TLLC Church & Retreat Center" located in Seneca Rocks WV. They are the authors of "The Evidence of Things Not Seen" and "Clearing The Confusion". Jim Young is an Ordained Minister, Psychic Intuitive, Archeo-Mythologist, Reiki Master and Karuna Reiki Master. Jim has been a featured speaker at the Fortean Society, and has taught many seminars, workshops, on hundreds of spiritual subjects. Sandy Young is an Internationally Acclaimed Angelic Channel & communicator. Sandy is also a Minister, Spiritual Teacher, Medium, Remote Viewer, Clairaudial, & Clairvoyant, giving over 10,000 professional readings since 1994 with clients from all over the globe. Sandy is also a Reiki Master, Seichim Master & Karuna Reiki Master & Teacher. Working the DC Sniper case for the FBI, Sandy predicted the general area, day and exact time the sniper would strike. Sandy has predicted in copyrighted shows many local, national and international events. www.angeltalktv.com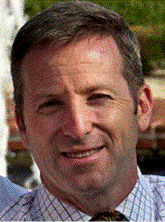 ROB GUTRO: Presentation: Ghosts of England: A Medium's Vacation Encounters
Presentation: What happens when a medium goes on vacation? Do you think that mediums can turn off their abilities to sense ghosts when they go on a leisurely break? Well, not really. The author had two vacations in England and each time encountered a lot of ghosts who wanted to share their stories. They wanted to let me know they are still around, still live in their houses or castles, drink in their favorite pub, or need help with something. You'll meet some known and some unknown people from the past.
Bio: Rob Gutro is an author, paranormal investigator & medium with Inspired Ghost Tracking of Maryland. Since he was a child he could receive messages from ghosts or spirits (who have crossed over). He wrote the books "Pets and the Afterlife," "Pets and the Afterlife 2," "Ghosts and Spirits" and "Lessons Learned from Talking to the Dead" to teach others how ghosts and Spirits communicate with the living and to give proof of the afterlife. As a scientist, he also provides some scientific explanations about how energy is the baseline for the afterlife and the medium that entities use to communicate.
www.Robgutro.com or www.petspirits.com or: http://ghostsandspiritsinsights.blogspot.com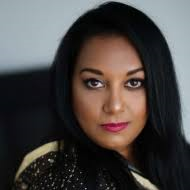 UMA BEEPAT : Presentation: Spirit Communication 101
Presentation: Uma is a well-known spirit communicator . Join Uma as she describes the different types of spirit communication, and how the Spirit realm interact with us. Time includes a beginner spirit exercise and Q&A into your own experiences with the other side.
Bio : Uma Alexandra Beepat is an Intuitive Consultant, Author, Speaker, Healer and Spiritual Teacher located in Virginia. She is the owner of Lotus Wellness Center and has written the "Awakened Life "on Amazon. Uma mentors in psychic and spiritual development. Uma uses her intuitive skill and expertise training to help clients work through difficult transitions in life and get to their ideal balance. www.umalotusflower.com
Special Guest: Rob Pritchard will aslo be at Uma's Table, He owns the Healing Frequency in Warrenton and he is a noted life coach, energy master, hypnotist and does amazing entity removal work with Theta Healing.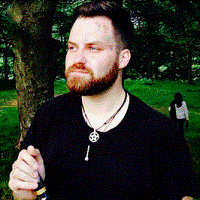 DAVID SALISBURY : Presentation: Don't Blame the Witch
Presentation: With the popularity of paranormal t.v. shows only rising in the past decade, a resurgence of interest in hauntings and paranormal activity is drawing new interest from the public. While there are many talented investigators in the field, there are unfortunately some who are quick to blame unusual activity on witchcraft and the occult. While it is true that some forms of magic are meant to call up the aid of spirit forces, they are very rarely the cause of any paranormal disturbance. Why then are some investigators quick to blame occult activity? In this talk, a lifelong occultist and witch will discuss the social conditions that have created this pattern of blame and look into the real reasons why paranormal occurrences are often linked with witchcraft. Let's dispel some myths together.
Bio: David Salisbury is a witch with nearly 20 years of experience in traditional witchcraft & western occult traditions. As an author of multiple books on the magical arts, David teaches both privately & at festivals and conferences around the country. He is a co-leader of The Firefly House, one of the largest organizations of witches & pagans in the mid-Atlantic region. https://www.daviddsalisbury.com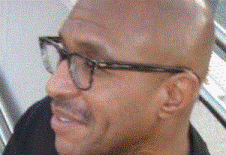 HIRAM HENDERSON : Presentation: Ghosts, Poltergeists & Hauntings
Presentation: This presentation provides a survey of academic parapsychology research on Ghost, Poltergeists & Hauntings from 1885 to present. It will explore the circumstances & patters associated with these phenomena & provide frameworks for understanding them.
Bio: Hiram is the Director of Maryland Paranormal Research. He is a decorated/retired Navy commissioned officer who has worked in planning and analytic capacities across several combatant command staffs at the operational and tactical levels. Prior to service, he was a university lecturer in micro/macro economics, introductory statistics & finite mathematics. Due to personal experiences, interest in the paranormal came late in life. He has focused his on documenting paranormal event horizons through the use of signal technologies guided by parapsychology and the sciences His instrumental trans-communication methods emphasize data acquisition and sensors to continuously monitor environmental conditions, professional audio equipment, and imaging in invisible spectra of light.
Maryland Paranormal Research ® has been featured in local and national media to include CBS affiliate WUSA9 in Washington DC & on the Discovery Networks documentary series A Haunting.
http://maryland-paranormal.com http://blog.maryland-paranormal.com/