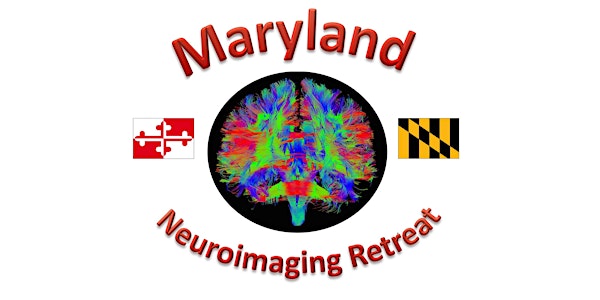 Maryland Neuroimaging Retreat
When and where
Location
Southern Management Corporation Campus Center 621 W Lombard St 2nd Floor, Elm Room 208AB Baltimore, MD 21201
Description
This meeting will showcase the diverse and cutting edge research of Baltimore-Washington area Neuroimaging researchers, students, and post-docs from the University of Maryland campuses, Johns Hopkins University, Georgetown, and George Washington University. The theme of this year's retreat is Neuroimaging in the Age of Big Data.
Registration is free. Breakfast, lunch, and coffee breaks are included and will provide excellent networking opportunities.
For more information please email: Neuroimaging.md@gmail.com
Last day to register is March 25th at 11:59PM.
---
***TENTATIVE SCHEDULE***
8:30-9:00 Registration and Breakfast
9:00-9:20 Amitabh Varshney, Ph.D., UMCP: Revealing Patterns in the Injured Brain
9:20-9:50: Vince Calhoun, Ph.D., The Mind Research Network: The Chronnectome: Incorporating Time Into the Whole-Brain Functional Connectome
9:55-10:20: Jian Chen, Ph.D., UMBC: Objective Visualization: Understanding Perceptual Accuracy of Spatial Data Representation
10:25-10:50: Peter Kochunov, Ph.D., UMB: Big Data and Imaging Genetics Research in Psychiatry
10:50-11:05: Coffee Break
11:10-11:35: Patrick Bellgowan, Ph.D., NINDS/NIH: Efforts to Share TBI-Related Neuroimaging Data
11:40-12:10: Trainee Presentation: Elizabeth Hutchinson, Ph.D., NICHD/NIH: What Can the Next Generation of Diffusion MRI Methods Offer TBI Research?
Trainee Presentation: John Fedota, Ph.D., NIDA/NIH: Insula Demonstrates a Non-linear Response to Varying Demand for Cognitive Control and Weaker Resting State Connectivity with the Executive Control Network in Smokers
12:15-12:45: Lunch
12:45-1:30: Poster Session
1:30-2:00: Peter Bandettini, Ph.D., NIMH/NIH: New fMRI Observations at an Individual Level Using Novel Acquisition, Activation Paradigm, and Processing Approaches
2:05-2:30: Brian Caffo, Ph.D., JHU: Bar codes, fingerprints and reproducibility in functional and structural brain imaging data
2:35-3:05 : Michael Milham, M.D., Ph.D., Child Mind Institute: Brain Imaging-Based Markers for Biological Psychiatry: How Will We Get There?
3:10-3:35: Andreia Faria, M.D., Ph.D., JHU: High-Throughput Neuro-Informatics in the Big Data Era
3:35-3:50: Coffee Break
3:50-4:00: Introduction to Keynote Speaker
4:00-5:00: Keynote Speaker: Paul Thompson, Ph.D., ENIGMA & USC: The ENIGMA Consortium: Mapping Human Brain Disease with Imaging and Genomics in 50,000 Individuals from 35 Countries
5:00-6:00: Networking Reception (Frank & Nic's West End Grille)