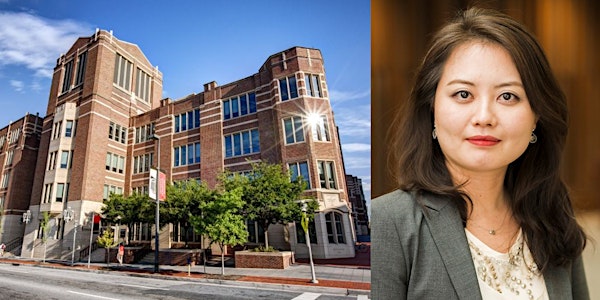 Maryland Law Review Discussion Series - Taxation of the Digital Economy
Professor Christine Kim will present on the recent push in the United States for the adoption of digital services taxation regimes.
About this event
The Maryland Law Review is excited to invite you to its upcoming virtual discussion series: The Digitization of America: Emerging Issues in an America Online. The discussion series will consist of four separate presentations by renowned legal scholars and practitioners, each focusing on one of the numerous new legal and ethical issues propagated by America's growing reliance on the Internet and associated technologies.
During the fourth week, Professor Christine Kim will discuss the various legal and policy concerns about Maryland's newly passed Digital Services Tax. Professor Kim will explore how these concerns are rather weak and that Digital Services Taxes, in general, are a promising solution to capturing untaxed digital purchases created by new business models.
Professor Christine Kim is an Associate Professor of Law at the University of Utah S.J. Quinney College of Law, where she teaches and writes on Federal Income Tax, Taxation of Business Entities, and International Tax. Her research centers on international tax, business tax, tax and technology, and taxation of complicated investment structures. Prior to entering academia, Professor Kim practiced in South Korea and the United States. While practicing in South Korea, she won several notable tax cases at the Supreme Court of Korea.