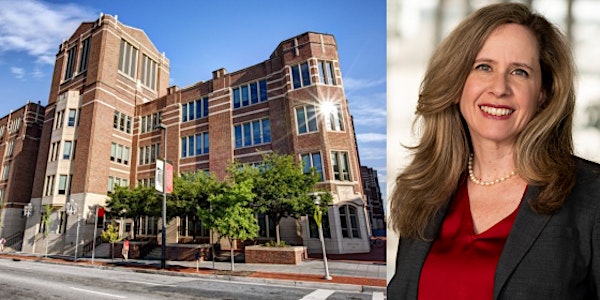 Maryland Law Review Discussion Series - Digital Discrimination
Professor Michele E. Gilman will present on the issues affecting disadvantaged groups because of America's growing reliance on the Internet.
About this event
The Maryland Law Review is excited to invite you to its upcoming virtual discussion series: The Digitization of America: Emerging Issues in an America Online. The discussion series will consist of four separate presentations by renowned legal scholars and practitioners, each focusing on one of the numerous new legal and ethical issues propagated by America's growing reliance on the Internet and associated technologies.
During the second week, Professor Michele Gilman will discuss how recent civil rights initiatives against digital discrimination have left out one particularly vulnerable population—those experiencing poverty. Professor Gilman will also discuss how civil rights laws can be reformed to counter digital discrimination against low-income people.
Professor Michele Gilman is the Venable Professor of Law and Associate Dean for Faculty Research and Development at the University of Baltimore School of Law. Professor Gilman teaches in the Civil Advocacy Clinic, where she supervises students representing low-income individuals and community groups in a wide range of litigation, legislation, and law reform matters. She also teaches evidence, federal administrative law, and poverty law. Professor Gilman writes extensively about data privacy and social welfare issues, and her articles have appeared in several authoritative journals.