About this Event
Join us at the Garage at R.House for a late afternoon of improv for everybody.
R.House and Maryland Improv Collective present The Inside Out Show!
MIC is back for their monthly IN PERSON, LIVE SHOW. Join a team of MIC players as they bring hilariously, never seen before, and never to be seen again comedy to the R. House stage. For the Inside Out show, MIC is going old school with short-form games (ala Who's Line is it Anyway?). So, grab a seat, grab a beer, and let MIC take care of the rest.
IMPROVISERS: To Be Announced Soon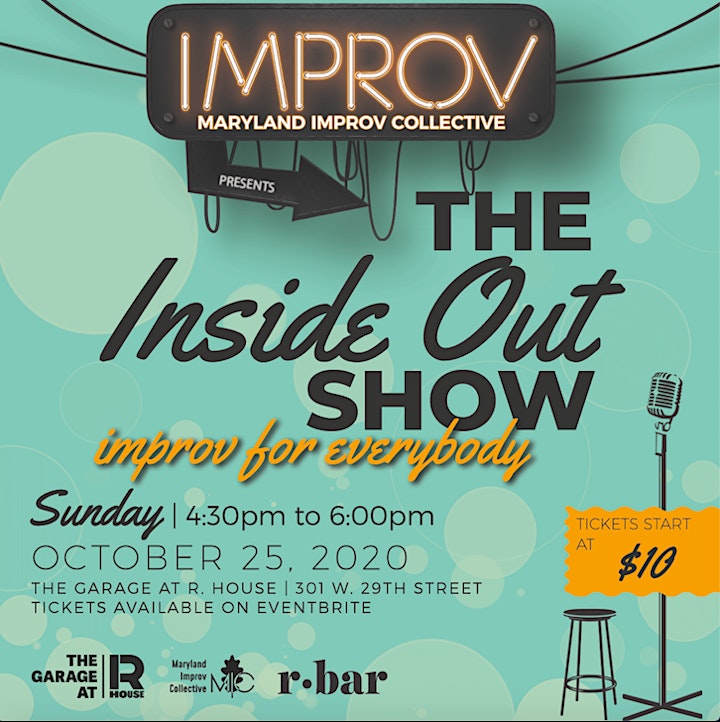 This show is sponsored by r.bar and the Garage at R.House.
TICKET TYPES
Tickets Cost More Day of the Show!
- $60 Reserved Table Seating For Up To 6 People
- $20 Reserved Table Seating For 2 People
- $10 Individual Reserved Seating
Please note our seating is arranged in compliance with all Baltimore, Maryland, and CDC guidelines for social distancing.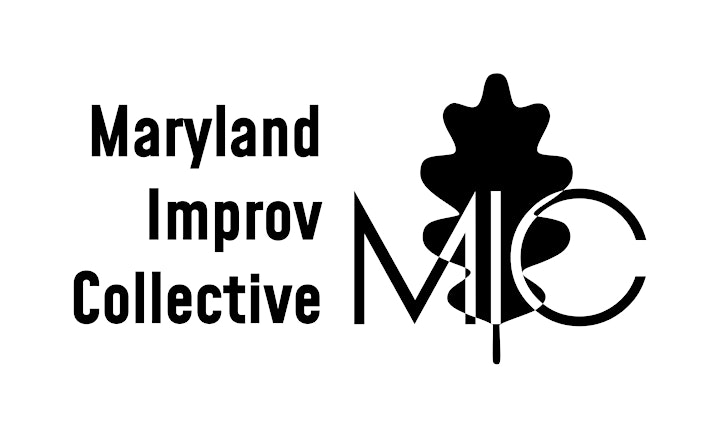 Subscribe to our email list for first access to events & tickets: http://bit.ly/RHouseEmails
ABOUT MARYLAND IMPROV COLLECTIVE: MIC is improv comedy with a foundation of fun, scrappiness, support, professionalism, creativity, and community. We emphasize projects that allow performers of diverse backgrounds to shine while increasing the presence of high-quality unscripted theater of all forms.
ABOUT R. BAR: To take a seat at r.bar is to take a chance on a new spirit, to take a chance on meeting a new friend, and to take the chance you won't leave 'til last call. r. bar features stellar cocktails, craft beers from Baltimore and beyond, and wines to pair with each stall. Pick your potion, and we'll serve it up — or on the rocks. Welcome to your bar, my bar, r. bar.
ABOUT THE GARAGE @ R. HOUSE: "The Place to Come Together in the Heart of Baltimore." The Garage at R. House is a 6,500-square-foot industrial-chic style space perfect for private and public events of up to 350 people (pre-COVID). With exclusive r. bar beverage service and endless production possibilities, The Garage promises a memorable event setting.
Flyer Design by Studio Creative Group