Description
Come join us for an afternoon of live jazz and wine at the
Hidden Hills Farm and Vineyard for the 2nd annual
Corks with Cade
Event Description: Enjoy an evening out sampling 4 different wines, live jazz music a silent auction at one of Frederick's newest wineries and gourmet pizza! All proceeds will help support the Cade Foundation's Family Building Grants which assist families with costs associated with fertility treatment or adoption. Confirmed musical guests include the DJ Trakklaya, and other live music!
Feel free to bring lawn chairs and blankets and even pop tents if you would like!
General Admission Tickets- This ticket includes access to the vineyard during the event for the live musical concert, the vendors, the silent auction and free parking. This ticket does not include wine tastings or food. Food and wine will be available for purchase separately.
VIP Admission Tickets- Every regular ticket includes a commemorative stemless wine glass, and four tastings and 4 slices of pizza. Feel free to bring your blankets and yard chairs to enjoy the outdoor concert while you sample some of the best wines and dine on some of the most incredible pizza of Frederick County!
About the Tinina Q Cade Foundation: The Tinina Q. Cade Foundation (TQCF) is a nonprofit organization that serves the needs of families battling infertility. Through education and outreach, we support families struggling with infertility, and strive to educate outside communities about relevant and related issues. In addition, the TQCF also provides financial assistance to families pursuing infertility treatment or domestic adoption through the Tinina Q. Cade Foundation Family Building Grant. For more information please visit us online at www.cadefoundation.org and follow us on Facebook, Twitter and Instagram.
Venue: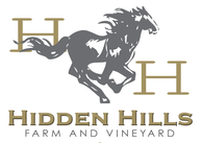 Rain Date: TBD
Sponsors:
SILVER:

Bronze: Drs Jason and Camille Hammond, Drs Ronald and Tinina Q Cade