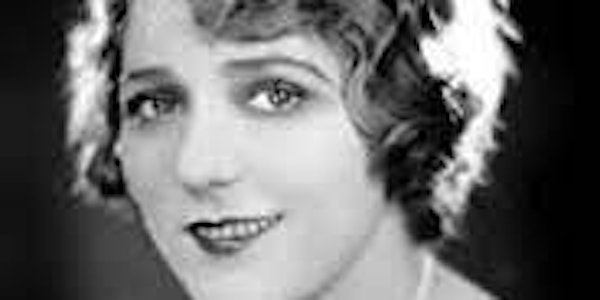 Mary Pickford: The World's First Major Movie Star: View Lecture On Demand!
Originally presented on June 8, 2021, as a part of Ventfort Hall's summer lecture series. Available for on-demand viewing through March 31.
About this event
Originally presented on June 8, 4:00 pm. This ticket will give you on-demand access to the lecture through March 31, 2022.
Multi-faceted writer, director, performer, producer Michelle Cohen explores "Mary Pickford: The World's First Major Movie Star," her rise to fame from a penniless pioneer in a new medium to an astute businesswoman and actress. Her relationships with husband Douglas Fairbanks, Sr., Charlie Chaplin and D.W. Griffith resulted in the formation of United Artists. As an actress, her work defined film acting. As a producer, she set standards for high quality. She helped shape the trade through precedent-setting contracts, foundation of the Academy, as well as the Oscars annual event. Mary's decisions still influence Hollywood.
Ventfort Hall has a strict no-refund policy and tickets are nontransferable.
Tickets purchased on Eventbrite are for the streamed event online. There are no in-person tickets to purchase for this event as it is online only.
Listed on the National Register of Historic Places and designated by the Massachusetts Cultural Council as an important partner of the Lenox Cultural District, one of the five such Berkshire County districts, Ventfort Hall Mansion and Gilded Age Museum was built in 1893 for George and Sarah Morgan, the sister of legendary financier J. Pierpont Morgan. Tours of the historic mansion are offered daily, as well as Tea & Talks, such exhibitions as the Bellefontaine Collection, concerts, theater and other programs. This elegant Jacobean-Revival Berkshire "cottage" is open to the public year-round and is available for private rental. Ventfort Hall, also an Official Project of Save America's Treasures program sponsored by The White House, has undergone substantial restoration, which continues.
For more information about Ventfort Hall, please visit https://gildedage.org/
https://www.facebook.com/VentfortHall
Instagram: ventforthall
Email: info@gildedage.org