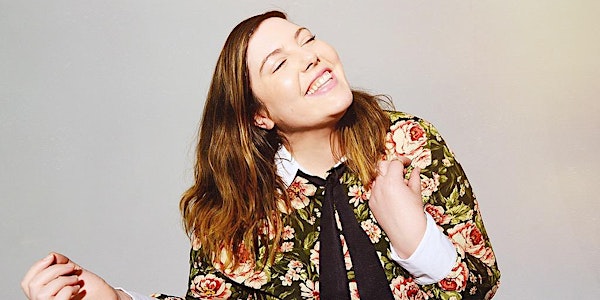 Mary Lambert / Maiah Manser
Location
Lucky You Lounge
1801 W Sunset Blvd
Spokane, WA 99201
All sales are final. Lucky You Lounge is 21+ with no exceptions. Show doors open at 7pm. Restaurant open at 3pm. Basement Lounge open at 6pm
About this event
Mary Lambert
Mary Lambert, who rose to fame in 2012 while juggling multiple food service jobs, is best known for her heart-wrenching work on the marriage equality anthem "Same Love," from the Grammy-winning Macklemore & Ryan Lewis album, The Heist. Writing and singing the hook to "Same Love" led to two Grammy nominations for "Song of The Year" and "Album of The Year," and her pop career flourished after signing to Capitol Records. Her confessional tongue-in-cheek single, "Secrets," shot to No. 1 on the Billboard Dance charts, and was certified RIAA Gold in 2015. She released Welcome to the Age of My Body, an EP with the Top 20 Adult Contemporary hit, "She Keeps Me Warm" and a full-length album, Heart on My Sleeve, which The New York Times called "refreshing and severely personal."
Mary Lambert is not your typical triple-platinum selling artist. In 2015, she parted ways with formal management and her label after two whirlwind years. The desire was to rediscover her humanity, to build a life outside of the city, and to focus her attention on composing, writing, and production. Her world is not glitzy Hollywood (though she has dueted with Madonna, Ed Sheeran, and Jennifer Hudson) and she prefers living between Seattle and quiet Western Massachusetts with her fiancé and her two dogs, Turnip and Georgie. Self-described as the "fat lady who makes everyone cry," Lambert has felt the jaws of trauma and mental illness, and writes candidly about her bipolar disorder, body image, queerness, and trauma–sometimes even in the same pop song.
After parting from Capitol Records, Lambert self-released the joyful indie-pop EP Bold and a self-recorded holiday EP, playfully titled Happy Holigays. In 2018, Lambert released a devastating poetry collection centered around trauma and mental illness called Shame is an Ocean I Swim Across published by Macmillan. But Lambert's sophomore full-length album, Grief Creature, is her most personal work yet: Written, produced, and arranged almost entirely by Lambert, she has referred to it as "a breakup album to shame." In the process of working through some heavy trauma and emotional baggage to get to the breakup part, she includes heart-rending adult-pop songs as well as intense spoken-word tracks, and slicker collaborations with Macklemore and Hollis that don't deviate from the album's vision. It opens with gentle piano and hushed vocals on the brief "Fine/Finally," which has Lambert responding to her own reflection with: "Shit, she looks happy for a girl who is drowning." But it's Lambert's poetry that makes for the most affecting and candid moments on the album. Tuneful highlights include "Not Ready to Die Yet," which offers one of the album's strongest vocal performances, and at over seven minutes long, the moving closer "Bless This Hell" features Julien Baker, an indie artist widely noted for her own vulnerable demeanor. Despite its often devastating lyrics and occasional dramatic turns, Grief Creature is an accessible album with a pop-friendly veneer, and its 17 tracks play out like a work for theater as much as a pop album.
In the Covid era, Lambert is currently co-starring in the Netflix animated musical and series, I Heart Arlo and Arlo the Alligator Boy; hosting The Manic Episodes, a queer and mental health podcast with her fiancé, Dr. Wyatt Hermansen, as well as working on a book and facilitating classes on fat liberation and body image in her virtual workshop, Everybody is a Babe. Lambert is also the film composer for 1946, a documentary about biblical mistranslations, due for release in Fall 2022.