Mary Jane Riley Day T-shirts

Thursday, September 26, 2013 from 8:00 AM to 5:00 PM (EDT)
Event Details
DO WHAT YOU LOVE, LOVE WHAT YOU DO . . . this saying was one of Mary Jane Riley's favorites.  She loved her work with Phenix City Public Schools, she loved her work with the community, and she most especially loved interacting with students, former students, teachers, parents, and colleagues. This August would have marked the beginning of her 40th year with our school district and 45+ years in the education field.
In an effort to honor her legacy, Dr. DiChiara has declared September 26 (Mrs. Riley's birthday) as Mary Jane Riley Day in Phenix City Public Schools.  This is a day for gratitude and to show appreciation for the people who make up our lives.  Mary Jane always said that our school district could have all the money in the world but it's the people, the employees, the volunteers, the committed community members that are our greatest blessing.
This isn't another fundraiser we're asking you to support.  It's about taking the time to tell those around you how much you appreciate them.  Write a note to a coworker expressing how much you enjoy working with him or her.  If you love to bake, make a batch of cookies to share with your school bus drivers or CNP staff.  Invite a school volunteer to have lunch with your class.  Involve our community!  Ask someone who is knowledgeable about cancer detection and prevention to be a guest speaker for your church group.  Organize a collection drive for a community organization.  The possibilities are endless.  The cost is minimal.  The rewards are immeasurable.
We hope you will join us in celebrating Mrs. Riley's life and her contributions to our community.  We'd love to see pictures of your endeavors and share them with everyone in our Community Education newsletter!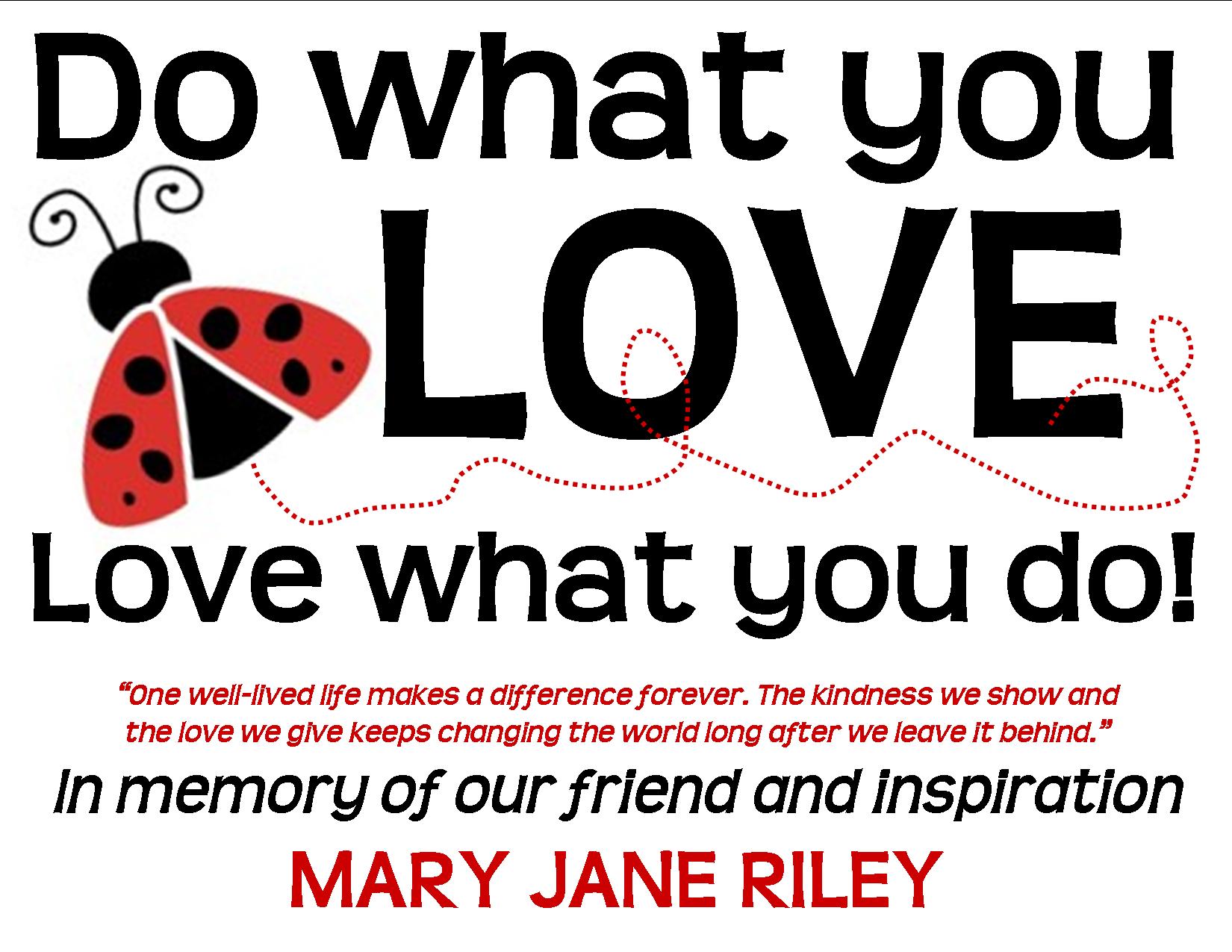 You can order a t-shirt with this design. It is available in two different styles: Short sleeve white t-shirt and a ¾ sleeve white baseball shirt with red sleeves. Both styles are 100% cotton.  The front of both shirts will say Relay For Life on the left chest.  And of course, any proceeds from the sale of these shirts will be donated to the Russell County Relay For Life.
If you are interested in purchasing a shirt, you can do that here.  Orders along with payment must be received by September 8. Shirts will be available for pick up at the Phenix City Board of Education (1212 Ninth Ave, behind Phenix Girard bank) on Sept 24th.
Feel free to share this information with family, friends, or anyone who may be interested.  We will accept t-shirts orders from people outside the school district.  And everyone is welcome to participate in MJR Day!
If you have any questions, contact Suzy Gunnels at the ESC.  For more information email suzygunnels@hotmail.com or call (334) 298-0534
When & Where

Phenix City Public Schools
1212 Ninth Avenue
Phenix City, AL 36868


Thursday, September 26, 2013 from 8:00 AM to 5:00 PM (EDT)
Add to my calendar
Organizer
Carol Argo, Nancy Bunton, Dorothy Giles, Suzy Gunnels, Melissa Gunnels, Lynn Herman, Joy Little, Michelle Spivey, Pat Waldrop, Lori White