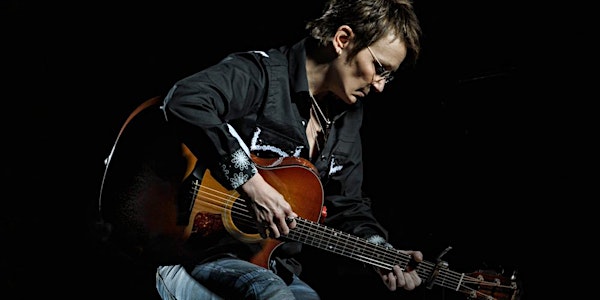 Mary Gauthier at Green Wood Coffee House
When and where
Location
Green Wood Coffee House 1001 Green Road Ann Arbor, MI 48105
Description
Mary will also be offering 3 songs at Green Wood's 5pm free worship service the same evening before her Green Wood Coffee House Series performance.
Tickets for the 8pm show will be available online through 6pm Saturday. We are unable to accept credit cards at the door. Come early to reserve your spot as we have sold a good number of tickets and seating is first come, first serve.
Her songs? They're about as idiosyncratic as anything in the wide world of "popular music." They're painfully personal, yet they somehow infiltrate the souls of her listeners, no matter how different the paths they've followed through their lives.
Songs aren't so much written as harvested by Gauthier. Though she lives not far from the hit-making mills of Music Row, she admits to knowing nothing about how to write on command. She says, "I have to be called to write. The call comes from somewhere I don't understand, but I know it when I hear it."
That call first came to her a long time ago. Her life to that point had led her to extremes, plenty of negatives and a few brilliant bright spots. An adopted child who became a teenage runaway, she found her first shelter among addicts and drag queens. Eventually she achieved renown as a chef even while balancing her restaurant responsibilities with the demands of addiction to heroin.
Two more successful restaurants, an escalating addiction, and a subsequent arrest led her into sobriety. It was rehearsal for what was to follow, when she wrote her first song in her mid-thirties. From that point, Gauthier channeled a long line of eloquent works, including the achingly beautiful, "Mercy Now." She says of her new CD, Trouble and Love, "I started the process in a lot of grief. I'd lost a lot. So the first batch of songs was just too sad. It was like walking too close to the fire. I had to back off from it. The truth is that when you're in the amount of grief I was in, it's an altered state. Life is not that. You go through that. We human beings have this built-in healing mechanism that's always pushing us toward life. I didn't want to write just darkness, because that's not the truth. I had to write through the darkness to get to the truth. Writing helped me back onto my feet again. This record is about getting to a new normal. It's a transformation record." We are so pleased to welcome Mary Gauthier into our Series. www.marygauthier.com