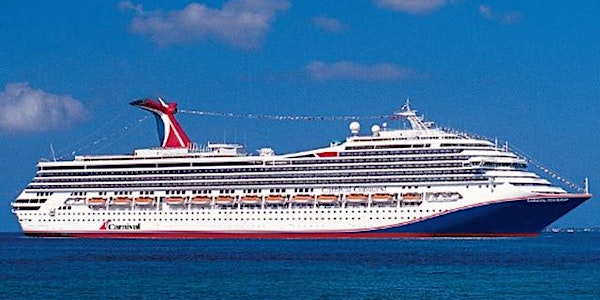 Marvin's 40th Birthday Celebration (3 Options)
Celebration of Marvin Dewitt's 40th Birthday Three Events over and entire WEEK!
When and where
Location
Forks & Flavors 2920 George Busbee Parkway Northwest ##109 Kennesaw, GA 30144
About this event
You are cordially invited to celebrate the 40th birthday of
Marvin DeWitt Jr.
This celebration will take place starting January 6th in Atlanta, January 7th-8th in Miami, FL and January 9th through the 13th aboard the Carnival Conquest on a 4 day cruise to the Bahamas !!
Pre-Birthday Celebration Dinner
Friday, January 6th 7:30 PM Pre-Birthday Celebration Dinner at Forks & Flavors 2920 George Busbee Pkwy NW #109, Kennesaw, GA 30144 Pre-Birthday Celebration Dinner
Miami Takeover
Saturday, January 7th - Schedule TBD (Dinner & Party)
Sunday, January 8th - Schedule TBD (Brunch & Party)
Cruise Details and Booking Information
4 Days Bahamas from Miami, FL
Carnival Conquest
Jan 9, 2023 - Jan 13, 2023
Interior Cabin from $134 per person
Ocean View Cabin from $204 per person
Balcony Cabin from $314 per person
Suites from $854 Per Person
Rates are LOW due to off season travel!
* Taxes, fees, and port expenses are an additional $143.27 per person.
Round Trip flights from Atlanta are as low as $88
Or contact Michael Slaughter for assistance
mesprime@gmail.com 678-570-6929
Cruise Itinerary
Monday, January 9th is Embarkation day! We will have a light breakfast and travel to the cruise port for check in. Guests arriving in Miami on the 9th, are encouraged to book an early flight and plan to meet the rest of the group at the cruise terminal.
Be ready for the Carnival Sail Away Party as the ship departs Miami at 3:30PM. Later, we will assemble for a group dinner in one of the main dining restaurants. In the evening, we will party at the Club on board the ship.
Tuesday, January 10th is a day at sea! This will be a day to relax, enjoy the pool, take in some of the entertainment, or even get pampered at the spa!
Wed, January 11th is the BIG DAY - Marvin's Birthday. This is also our first port of call, Carnival's private island, Half Moon Cay. We will have a PRIVATE BEACH PARTY to kick off the celebration of Mavin's birthday! You do NOT want to miss this!!
Thu, January 12th is our second port of call to the beautiful Nassau, Bahamas. Sightseeing, shopping, and a group lunch are in store for this beautiful location.
Fri, January 13th we arrive back in Miami for Disembarkation and return to flights home!