About this Event
Anthony Francisco BIOGRAPHY:
Anthony Francisco is a Concept Artist/Art Director who has worked on many projects- for both the film and gaming industry. He has created concepts for numerous movies, such as: Men in Black 2, Alien Vs. Predator, Species3, Spiderman, and Chronicles of Riddick (just to name a few). He has also taught character design at Gnomon, Concept Design Academy and the Los Angeles Academy of Figurative Arts and has illustrated for Wizards of the Coast's Magic:he Gathering. In 2004 he started his first full time job at NCsoft working on Guild Wars and Tabula Rasa after which he joined Khang Le at Project Offset in 2006. The game got cancelled after 4 years and Anthony finds himself back in the film industry at Rhythm and Hues to work on Seventh Son where he helped visualize the dragons for the film. Other project were RIPD and Percy Jackson - Sea of Monsters
He is currently Senior visual development artist at Marvel Studios. (Guardians of the Galaxy, Thor 2, Ant-man)
____________________________________________________________
HCW (Hx2 Creative Workshop) is honored to invite Anthony to Taiwan to share a fulfilling weekend with us. We are also hosting his solo art show at Dynasty Gallery.
There will be artworks from Marvel movies, video game concept arts Gears of War and illustrations from Magic: the Gathering.
Don't miss the chance of seeing the artworks up close and personal!
There will be quality art prints and Marvel merchandises available for purchase.
*Solo Art Exhibition: May 23 - June 2 @ Dynasty Gallery*
No. 41, Leli Road, Da'an District, Taipei City, 106
https://goo.gl/maps/yWS8J98jobcQ5VPz7
11:00 - 19:00
Free entry. QR code is not required.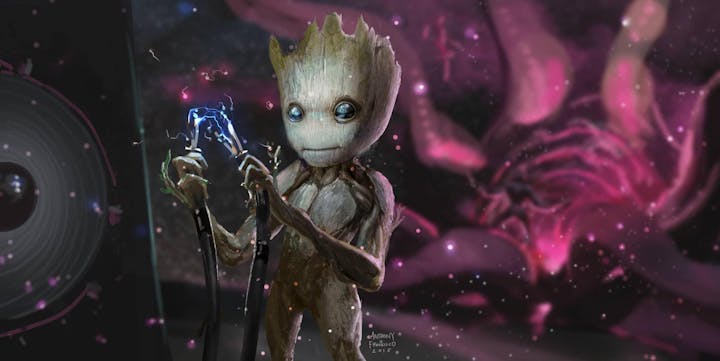 Marvel Talk (May 25) and Creature Design Workshop (May 26) in Taipei.
He is going to share his personal journey and Avengers movie behind the scenes.
Learn more information about the events on >> HERE.
----
*May 25 - Marvel Talk @ Eslite Xinyi Store
No. 11, Songgao Road, Xinyi District, Taipei City, 110
10:30 - 18:00
Anthony will share his personal journey about how to reach his current career, the insider story of working in Marvel and Endgame behind the scenes. He will also show some of his artworks for Magic the Gathering.
There will be an art process demo, Q&A session, signing session.
There will be Marvel products for sale at the event.
----
*May 26 - Creature Design Workshop @ Dynasty Gallery
No. 41, Leli Road, Da'an District, Taipei City, 106
10:00 - 17:30
One day workshop about creature design. You will learn from Anthony about creature designs in games and movies. He will demo the detail design process from sketches to finished design.
Portfolio review will be available. If you have character design portfolio, feel free to bring it to the class.
Registered students will get a goodie bag gift.
----
For more information, please follow us!