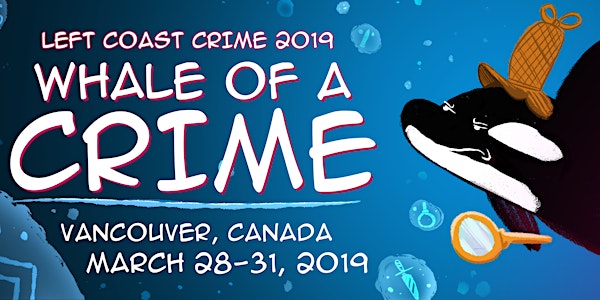 Martinis & Mysteries: Brenda Chapman, Barbara Fradkin & Mary Jane Maffini
When and where
Location
Mahoney & Sons Public House Vancouver, BC V6C 2R7 Canada
Description
Martinis and Mysteries with Brenda Chapman, Barbara Fradkin, and Mary Jane Maffini
Friday, March 29, 2019, 4:00-5:30 PM
Mahoney & Sons Public House (we'll walk over together)
First drink is on us plus snacks.
Four readers are invited to join three celebrated Canadian crime writers for a lively conversation about Canadian heroes and villains. The good, the bad, and the unique. Do we really say sorry when we kill someone? Appetizers and the first drink on us. Enjoy the view of the bay and the mountains from the gorgeous waterfront pub Maloney & Sons. Let's meet at the LCC registration desk at 4:00 PM and walk to the pub together.

---
Brenda Chapman
http://brendachapman.ca

Barbara Fradkin
https://www.barbarafradkin.com

Mary Jane Maffini
http://www.maryjanemaffini.com
---
THE FINE PRINT: Your Whale of a Crime Name Badge will be required to participate.
Author Connections are not official activities sponsored by Left Coast Crime, but are agreements between the participants. Participants assume the entire responsibility and liability for losses, damages, and claims arising out of injury or damage during Author-Reader Connections activities. Participants shall indemnify and hold harmless Left Coast Crime, and the agents and employees of the organization from any and all such losses, damages and claims.