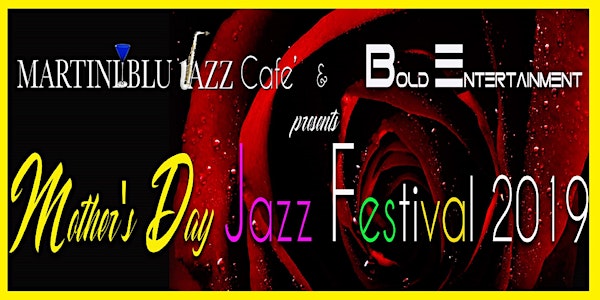 Martini Blu Mother's Day Wine and Jazz Festival - DALLAS, TEXAS (WEEKEND P...
Location
FAIR PARK Tower Building
3809 Grand Ave
Dallas, TX 75210
Description
JAZZ LOVERS EVERYWHERE! Martini Blu Jazz Cafe and Bold Entertainment presents!
RAIN OR SHINE!!! WE ARE GOING TO ENJOY A FANTASTIC MOTHERS DAY JAZZ FESTIVAL!
Fair Park Tower Building -
3809 Grand Ave, Dallas Texas 75210
The Mother's Day Jazz Festival 2019 in DALLAS, TEXAS MAY 11th and May 12th , 2019!
Featuring MAYSA, Kirk WHALUM, Dean James, Kim Waters, Kayla Waters, Althea Rene, Richmond Punch, Lin Rountree, Natural Change and Andre Cavor! We needed a BIG PLACE to BRING THIS PARTY!! AND WE FOUND IT!!
FAIR PARK TOWER BUILDING -- 3809 Grand Ave, Dallas, Texas 75210
This is a Ticket Festival - There will be ATM'S and Credit Cards can be used to used to purchase Tickets that can be used for all the FOOD / DRINK /PRODUCT VENDORS ONSITE!
DON'T MISS THIS EXTRAORDINARY EVENT!!
20 VIP TABLES - first orders will have first choice of table selection.