Event Information
Location
Lewis & Clark Law School
Room TBD
Portland, OR 97219
Description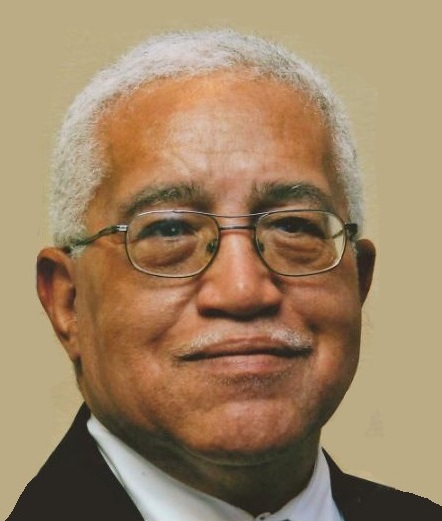 2018 MLK Lecture
About the MLK Speaker:
The remarkable legal career of the Honorable Arthur L. Burnett, Sr., Retired Judge of the Superior Court has afforded him a direct role in the civil rights movement and legislative reform.
He graduated summa cum laude from Howard University and attended New York University Law School where he was a Founder's Day Award recipient and served as Associate Research Editor of the Law Review, graduating in the top 10% of his class in 1958. Following graduation, he served as a briefing judge for the U.S. Department of State; in the Attorney General's Honors Program at the U.S. Department of Justice Criminal Division (the fourth African-American attorney to work at the DOJ); and as a Second Lieutenant in the Adjutant General Corps.
He was appointed the first African American U.S. Magistrate, serving as liaison from the Criminal Division to the Attorney General of the U.S, where he advised on major criminal cases and monitoring of the Martin Luther King Civil Rights Movement. He served as Legal Advisor for the U.S. Civil Service System and principal legal advisor to the President of the U.S. on all civil and personnel law issues in dealing with all bills pending before the U.S. Congress dealing with government reorganization and the federal personnel system.
Beyond his active role in civil rights, Judge Burnett is recognized as an expert in drug laws and policies and their application in the criminal and juvenile justice system and mental health treatment. Mr. Burnett has served a number of non-profit organizations focused on these issues, including as Judge-in-Residence to the Children's Defense Fund and Co-Chair of its Judges' program; as National Executive Director of the National African American Drug Policy Coalition, Inc.; as a Member of the District of Columbia Commission on Fathers, Men and Boys; and as Adjunct Law Professor in Trial Advocacy at Howard University School of Law.
Mr. Burnett has received an impressive list of awards, most notably: the Sustained Superior Performance Award for keeping Attorney General Robert F. Kennedy advised of developments in major government corruption cases and in monitoring the MLK Civil Rights Movement; the Distinguished Civil Service Award for advising the old U.S. Civil Service Commission and the President of the U.S. in securing the passage of the Civil Rights Reform Act of 1978; the Most Outstanding Special Court Judge in America, by the American Bar Association's National Conference of Special Court Judges, and Most Outstanding Jurisdictional Judges by the American Bar Association's National Conference of State Trial Court Judges and the Spirit of Excellence Award from the ABA Commission on Racial and Ethnic Diversity in the Profession. In 2009, he was acknowledged as a WAYMAKER by the American Bar Association Judges' Journal for his civil rights history and judicial performance in an extensive interview of his life's history.
Event Details:
When: Monday, January 22, 2018 at 6:00 p.m. PDT
Where: Lewis & Clark Law School, Room TBD
Cost: Free and open to the public
Contact: For more information, please contact Kerry Rowand at 503-768-6912 or rowand@lclark.edu
Date and Time
Location
Lewis & Clark Law School
Room TBD
Portland, OR 97219