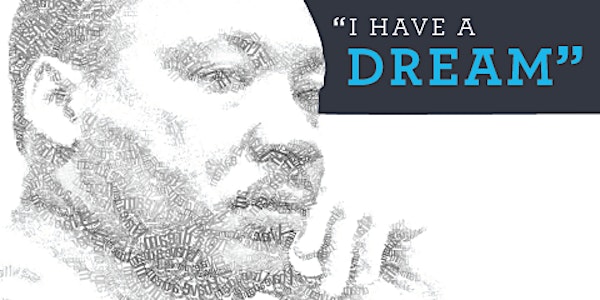 Martin Luther King Jr. Event & Reception 2019
When and where
Location
African Meeting House 46 Joy Street Boston, MA 02114
Description
Martin Luther King Jr. Event & Reception 2019 Presenter: Boston Police Commissioner William Gross
The annual Martin Luther King, Jr. Event and Reception is our annual celebration of the life and legacy of Martin Luther King, Jr.
During the program, our keynote speaker, Police Commissioner William Gross, will speak about how his experience as the City of Boston's first African American Commissioner and how his work supports the continued dream of racial equity and collective liberation that Rev. Martin Luther King, Jr spoke about during the March on Washington in 1963 in his "I Have a Dream" speech.
We will also award the Creating the Dream Award, our annual award designed to recognize those at Suffolk who go above and beyond in their outstanding efforts to support students, faculty, and staff of color. Please consider nominating a student, staff, student organization, department, or faculty member at http://bit.ly/creatingthedream19
Reception with light appetizers immediately to follow. Please RSVP to both the presentation and reception. Limited space is available at the reception.
This event is open to the Suffolk University community including faculty, staff, students, and alumni. Please bring your Suffolk ID and tickets to the event.
---
About Our Keynote Speaker
William Gross is the City of Boston's first African American Police Commissioner. After joining the department in 1983 as a Boston Police Cadet, he spent years as a patrol officer, patrolling the many neighborhoods of Boston. In January 2014, he was appointed by Mayor Martin J. Walsh and Police Commissioner William Evans to the position of Superintendent-in-Chief, the first African American Chief to hold the rank in the history of the Boston Police Department.
Throughout his career he has cultivated and maintained a strong connection with the community. He often could be found on the front lines; interacting with community activists, grieving families, clergy, neighbors, even protesters; treating everyone with respect and dignity. He strongly believes that "if you want change, you have to be the change", a philosophy he models for the community and the members of the police department.
He has been awarded numerous Departmental awards for bravery and meritorious service and was named one of Boston's 100 Most Influential People of Color. In June 2018, marking the 50th anniversary of the passing of Robert F. Kennedy, he was presented the Robert F. Kennedy "Embracing the Legacy" Award. This award recognizes those who work tirelessly to carry on the legacy of the late Senator by raising awareness and fighting against societal injustice and inequity that affect children and families.
On August 6, 2018, William G. Gross was sworn in by Mayor Martin J. Walsh, again, breaking down barriers by becoming the first person of color to hold the Police Commissioner's position in the City of Boston.