Martin Luther King Day of Service East Contra Costa , "A Day On, Not A Day...
Description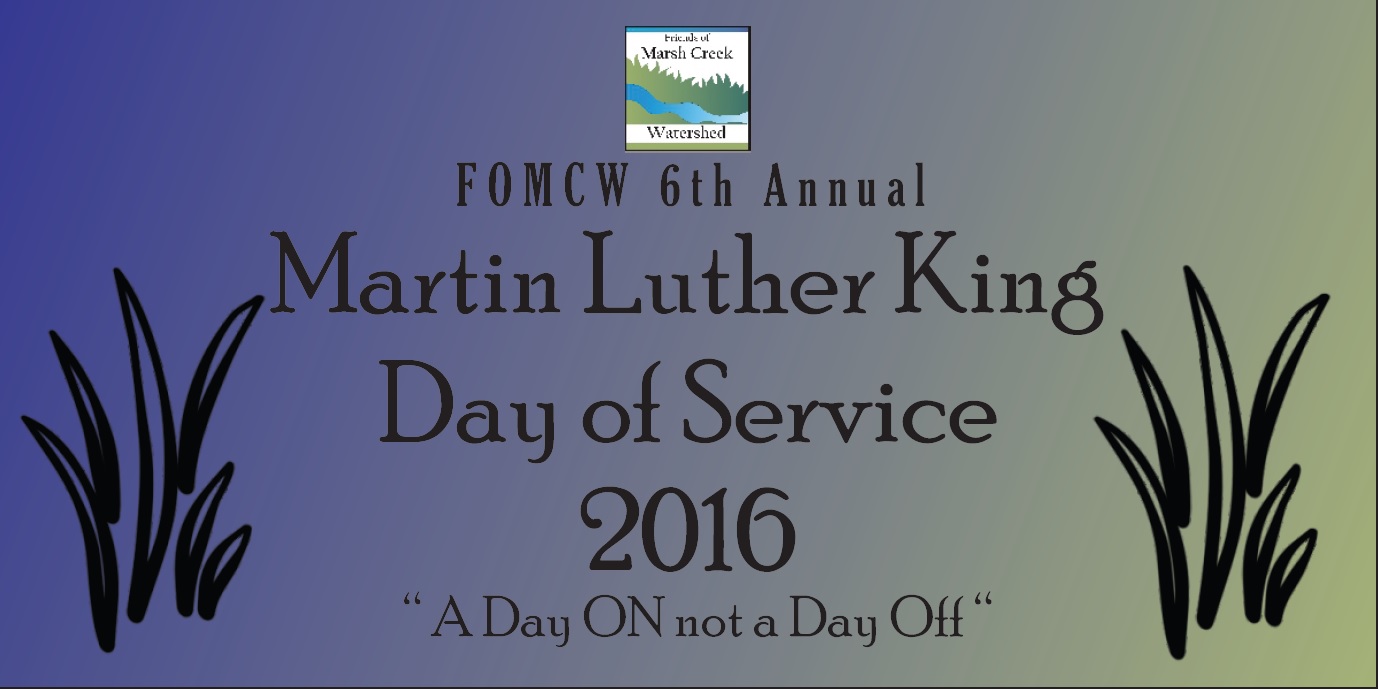 Martin Luther King Day of Service is a day ON not a day off. Through our Day of Service we come together in "Our Beloved Community", the Marsh Creek Watershed. Join us in Oakley while we clean up, plant, weed and mulch and learn some riparian ecology while honoring Dr. King.
"Life's most persistent and urgent question is: What are you doing for others?" - Dr. Martin Luther King, Jr.
Pick ONE of Our Sites:
Oakley - Creekside Park Creekside Way, Oakley CA Google Map LiNK
Antioch Site has been cancelled do to rain. We will head out to this site in the next couple weeks.
Please plan to wear shoes and clothes that can ge muddy. Layers are good as sometimes it can start out quite cold and warm up while out working. Please bring work gloves (we will have some to share). We will supply small snacks and water. This activity helps support those needing community service.
All volunteers must have a signed waiver. Please download HERE, print, sign and bring with you. All minors need parent signatures.