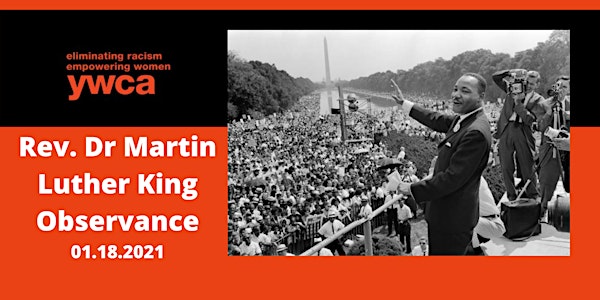 Martin Luther King Day Celebration
Virtual Shared Viewing Experience and Community Conversation hosted by YWCA Bethlehem.
About this event
Gather with YWCA Bethlehem on Monday, January 18 at 10:00 a.m. to celebrate the legacy of Rev. Dr. Martin Luther King, Jr. and to examine the critical work that remains for us today to fulfill his dream of racial equality. This one-hour online event will feature a welcome from YWCA Bethlehem, a shared viewing experience of King's I Have a Dream speech, discussion in a small group breakout session, and a reading of YWCA USA's Stand Against Racism Pledge with an opportunity for attendees to commit or recommit to antiracism efforts in our community. Breakout room facilitators will use recent headlines from national news sources to examine the persistent challenges of racial violence, systemic racism, and discrimination.
Registrants will receive directions for accessing the event on Friday, January 15.