Martian Arts Festival is back for the 4th year at High Road Rocky Ranch!
About this Event
1,000 Attendance Cap | BYOB | Free Camping | Silent Disco
Apogee Presents is hosting their biggest event of the year: a two-day Camping, Music & Arts Festival in San Marcos, TX! Local Food Trucks and Vendors of all kinds will be in attendance, as well as a designated Art gallery featuring works from artists both local and international. Join us at High Rock Ranch for a mind-blowing weekend complete with Music, Arts, Workshops, and many many friends!
⤙ Free Entry for Minors Under Age 15 ⤚
✰ 100% Solar Powered ✰ - Powered by Speir Innovations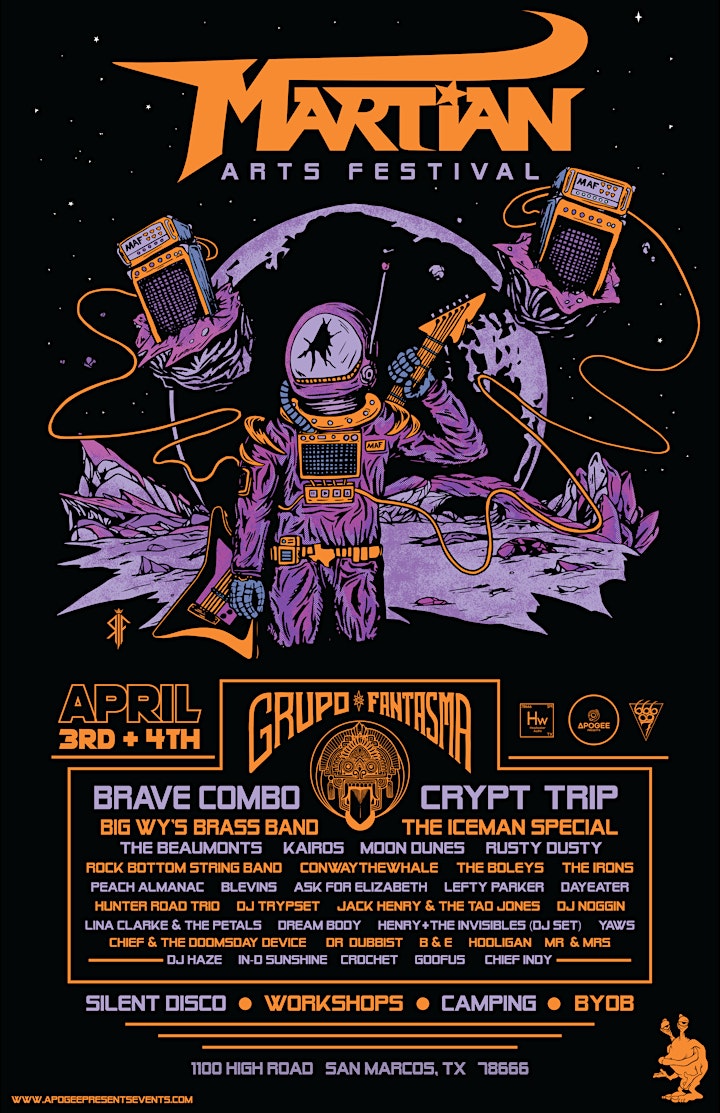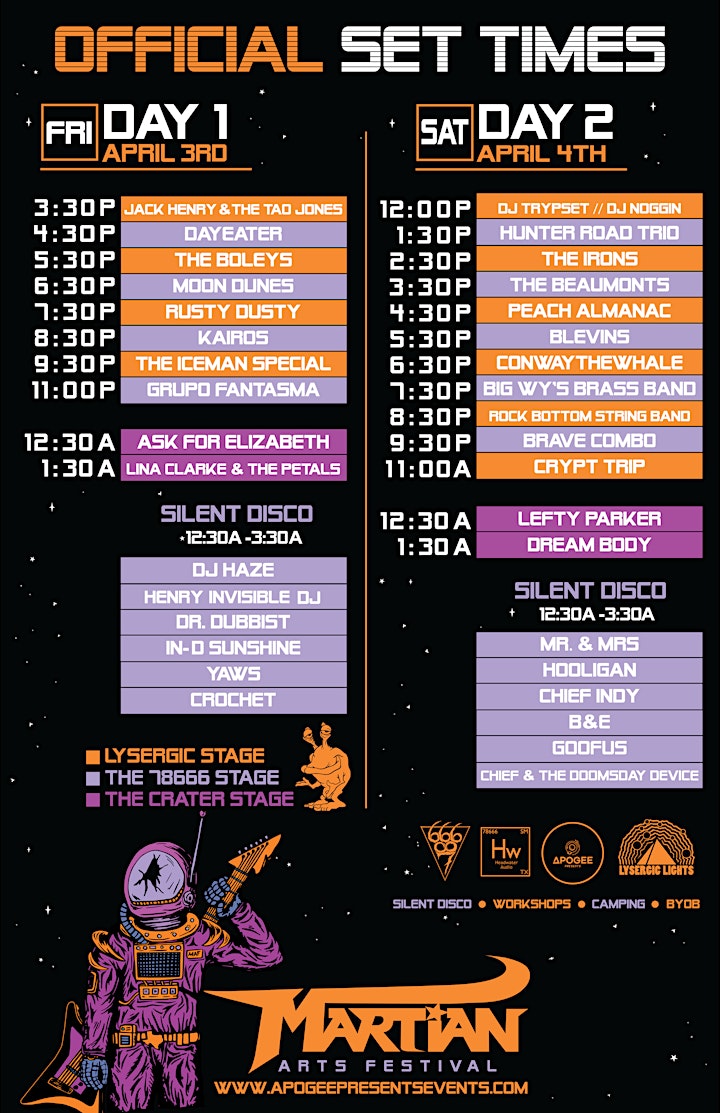 None
None