About this Event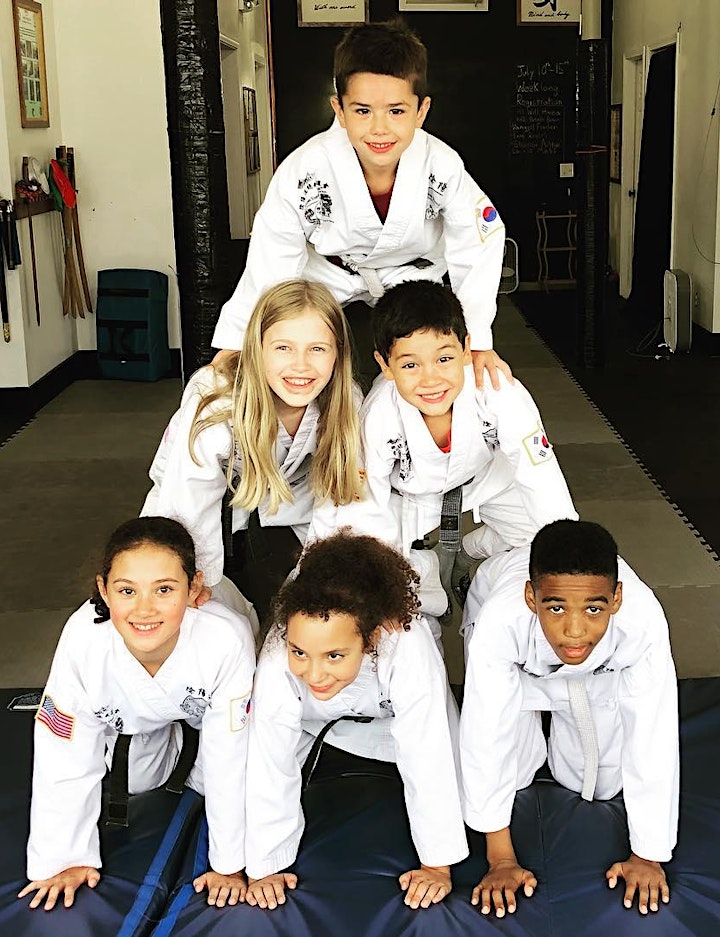 Camp Hours: 8:30am - 12:30pm (drop off 8:30am; pick up 12:30pm)
Camp Ages: Recommended for Ages 5 - 10 years old
Camp Levels: Instruction for All Levels! Beginner through advanced welcome
Camp Fee: $325 for the week (includes uniform & water bottle)
Register before March 1st and save 10%
Camp Location: Oom Yung Doe Somerville is located near Union Square and Inman Square. We are a 10 minute walk from Harvard University. Our address is 352 Washington Street in Somerville, MA.
Contact Info: Email or call us to register! somerville@oomyungdoe-ne.com / 857-997-0352
Learn Martial Arts, Develop Life Skills & Make Friends!
Help your child gain the confidence, discipline, patience & self-respect that lasts a lifetime. Each day campers will work on different martial arts skills and forms, play fun games, as well as having scheduled break times for water & snack.
We will focus on team-building & friendship-building exercises, emphasizing principles of respect, discipline & patience. By the end of the week, your child will have had fun with the other campers, made new friends, acquired new skills, and become more focused and confident.
Our goal with this camp is to teach martial arts skills & foster friendships, but most importantly help the campers understand lasting life principles that will benefit them throughout the school year and beyond.
Students will learn movements from Kong Su (Hard Styles like Tae Kwon Do and Karate) to develop coordination, strength, flexibility and timing. In addition, students will learn Kung Fu movements to develop agility and quickness plus movements from Udo / Jui Jitsu to learn how jump, dive, cartwheel, roll and how to fall without injury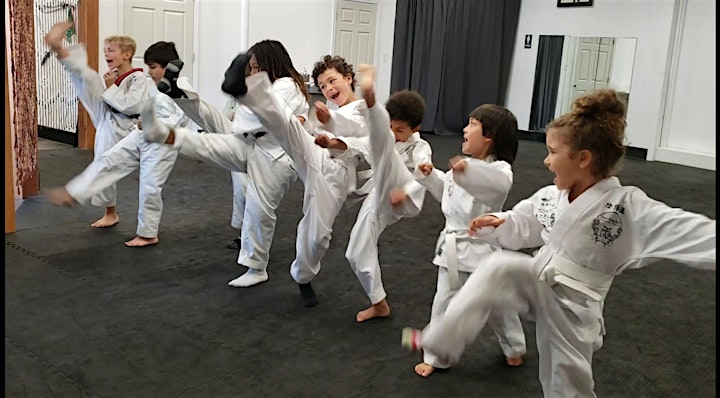 Hear What Parents Say
"My two girls absolutely loved martial arts camp and will definitely be returning! The instructors are fantastic and the program is fun and rewarding. It was the highlight of their summer!"
Kerry McDonald, M. Ed., mother of Molly & Abby (ages 12 & 8)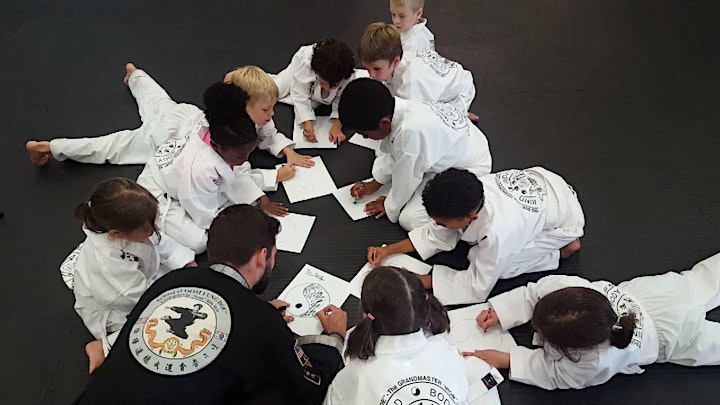 Typical Day Schedule
8:30am – Drop Off
8:30 – 8:40 – Check In & Get Ready for the Day!
8:40 – 8:50 – Warm Up for Lesson
8:50 – 9:20 – Lesson Block One: Tae Kwon Do – Kick, Punch & Jump!
9:20 – 9:30 – Fun Movement Game!
9:30 – 9:50 – Martial Arts Legends & Principle of the Day
9:50 – 10:00 – Water & Snack Break
10:00 – 10:15 – Clean Up & Get Ready to Go Outside
10:15 – 11:15 – Outdoor Games & Play at Lincoln Park (if inclement weather – we will substitute indoor game time)
11:15 – 11:30 – Water & Bathroom Break, Get Ready for Lesson #2
11:30 – 11:40 – Warm Up for Lesson
11:40 – 12:10 – Lesson Block Two: Judo – Cartwheels & Rolls (advanced students will work on judo self defense)
12:10 – 12:20 – Finish our Day with a Fun Game!
12:20 – 12:30 – Clean Up & Get Ready for Pick Up
12:30 – Pick Up