Marthe Cohn Author of "Behind Enemy Lines: The True Story of a French Jewish Spy in Nazi Germany"

Sunday, May 20, 2012 from 3:00 PM to 5:00 PM (EDT)
Event Details
Come join us on May 20th, 2012 to listen to Marthe Cohn speak about her heroic acts during WWII as a Jewish French spy.  This two hour event will include a mediterranean style reception (beverages & appetizers).  To defray costs a $10.00 donation is suggested.
Please feel free to share this event with friends and family.
Below is a biography of Marthe Cohn's life and a link to her book on Amazon.com.
"This compelling memoir is testament to how extraordinary circumstances can transform a life-and how an extraordinary person reacts to difficult circumstances. Cohn was a typical French-Jewish teenager when WWII broke out, but as it did for millions of others, the war transformed her life in unimaginable ways. "There was no time to be frightened," she and Holden, a veteran journalist, write. The first part of the book chronicles her family and friends' response to the war. That countless other books have described the effects of the Nazi onslaught-the life-and-death consequences of the unthinkable decisions many were forced to make-makes her descriptions no less powerful and tragic. The narrative turns into a quasi thriller in its second half, depicting how the death of Cohn's fiance led her, now a nurse, to join the Free French forces in the fight to defeat the Nazis. A blonde, fluent German speaker who never mentioned to her superiors that she was a Jew, she went on several life-threatening missions into German territory, earning France's highest military honors. But she describes her actions without self-aggrandizement. What comes through is the importance of courageous individual action in the most dire situations. This is the amazing story of a woman who lived through one of the worst times in human history, losing family members to the Nazis but surviving with her spirit and integrity intact-Cohn now lives in California."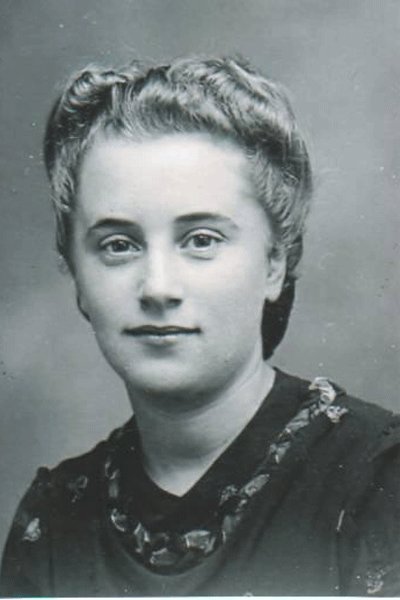 Click Picture to Purchase her book:
Catered by: The Shoreline Chef
When & Where

The Madison Senior Center
29 Bradley Road
Madison, CT 06443


Sunday, May 20, 2012 from 3:00 PM to 5:00 PM (EDT)
Add to my calendar
Organizer
Jewish Federation of Greater New Haven & Hadassah
Jewish Federation of Greater New Haven:  
The mission of the Jewish Federation of Greater New Haven is to lead, build, strengthen and renew a dynamic local Jewish community and to provide support and caring for Jewish people in our community, Israel and worldwide. We are guided by the traditional Jewish values of Torah (tradition, learning and deeds), Tikkun Olam (improving the condition of our world), Tzedakah (philanthropy and acts of loving kindness), and k'lal Yisrael (Jewish peoplehood).
http://jewishnewhaven.org
Hadassah:
HADASSAH, the Women's Zionist Organization of America, is a volunteer women's organization whose members are motivated and inspired to strengthen their partnership with Israel, ensure Jewish continuity, and realize their potential as a dynamic force in American society. 

Founded in 1912, Hadassah retains the passion and timeless values of its founder, Henrietta Szold, Jewish scholar and activist, who was dedicated to Judaism, Zionism, and the American ideal. 

Committed to the centrality of Israel based on the renaissance of the Jewish people in its historic homeland, Hadassah promotes the unity of the Jewish people. In Israel, Hadassah initiates and supports pace-setting health care, education and youth institutions, and land development to meet the country's changing needs. 
In the United States, Hadassah enhances the quality of American and Jewish life through its education and Zionist youth programs, promotes health awareness, and provides personal enrichment and growth for its members.
http://www.hadassah.org/connecticut
Marthe Cohn Author of "Behind Enemy Lines: The True Story of a French Jewish Spy in Nazi Germany"