Location
ARAS
28 E 39th St
New York, NY 10016
Description
Friends of ARAS event, Friday, October 9, 7 PM
Martha's Mandala
presented by Martha Oliver-Smith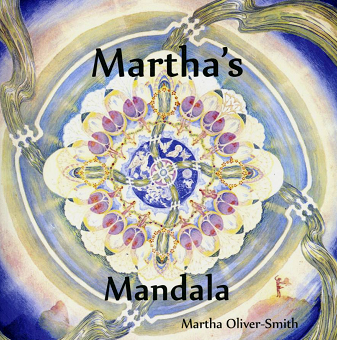 ARAS (Archive for Research in Archetypal Symbolism) and Art and Psyche Conferences invite you to a celebration to thank the Friends of ARAS who have so generously contributed to our organization.
This lecture will present the mandalas, paintings and drawings of Martha Stringham Bacon, a little known artist in the early 20th century. As the introverted wife of Leonard Bacon, a successful literary figure and poet, Martha (Patty) Bacon struggled to express herself as an artist. When she suffered a severe mental breakdown in 1923, she discovered a path to healing through creating mandalas. The Bacons' meeting with Jung led Martha to a deeper understanding of the terrifying experience she referred to as her "tidal wave." The background of Leonard and Martha Bacon's association and friendship with Jung will also be explored.
Martha Oliver-Smith was born to a family of writers, artists and scholars. She spent most of her childhood moving between her grandmother Martha Stringham Bacon's place in Peace Dale and living with her mother in New York. Martha's Mandala is a memoir about her grandmother. She is working on a second memoir.
Reception to follow. Please join us for this enlivening event!

ARAS at the C.G. Jung Center, 28 East 39th Street, New York
Friends of ARAS free.
Join Friends of ARAS $30.00
Suggested donation for non-members $20.00