Please join us in a North Beach neighborhood memorial for Marsha Garland and share some refreshments and stories in celebration of her life.
About this event
Like many in San Francisco, Marsha Garland was an immigrant to our shores. She left her native England, eventually found her spiritual home in San Francisco and left deep roots in North Beach.
Among Marsha's many contributions to the life and culture of North Beach were: her work in establishing Michelangelo Park for the enjoyment of North Beach residents; being a founder of North Beach Neighbors and the North Beach Chamber of Commerce; the re-establishment of North Beach Art Fair; owner of Buon Gusto Gallery; and the red, white and green colors of Italy on the lamp posts in Little Italy.
She was also a friend to many of us who miss her conversation, her laughter and of course, her devoted Manchester Terriers, Duca and Rosa.
Please join us in remembrance of Marsha's life.
A huge thank you to Dario Hadjian of Piazza Pelligrini for generously donating space in his restaurant and refreshments.
Please RSVP by July 30, 2021
This event is in lieu of North Beach Neighbor's monthly neighborhood meeting. If you have not already joined, please consider becoming a member and support North Beach's neighborhood association.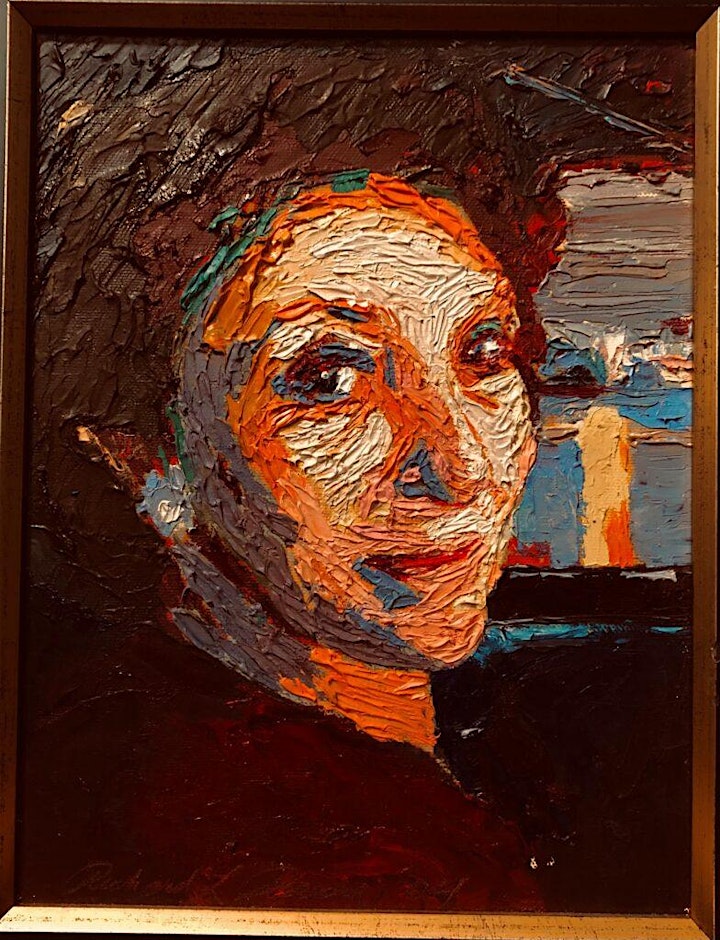 Portrait of Marsha Garland by Richard Perri.
Organizer of Marsha Garland - A Memorial and Celebration of Her Life