Description
The Mars Essex Horse Trials Country Weekend offers both the excitement of eventing - arguably the most thrilling equestrian sport - and the fun of a Far Hills country fair all in one incredible weekend.
Often described as a horse triathlon in which horse & rider pairs compete across three demanding disciplines, the Olympic sport of eventing offers spectators the opportunity to witness the beauty, precision, and bond that is possible between horse and rider.
In addition to the eventing competition, there will be local fresh-food vendors, an extraordinary classic car show, a children's activity center, and The Essex Market showcasing the best of the area's country-living merchandise.

The event will benefit the LifeCamp, a local non-profit who empowers inner-city youth through a summer enrichment program outside of an urban environment.
Please join us at this iconic event, and enjoy the rich local resources that make this area so unique!
All weekend, general admission passes purchased in advance are only $10 per person. Tickets purchased at the gate are $10 per peson per day.
Kids 14 and under are free for general admission. Parking is free!
Tailgate packages are available, all of which include 1 reserved parking pass and 4 complimentary General Admission tickets.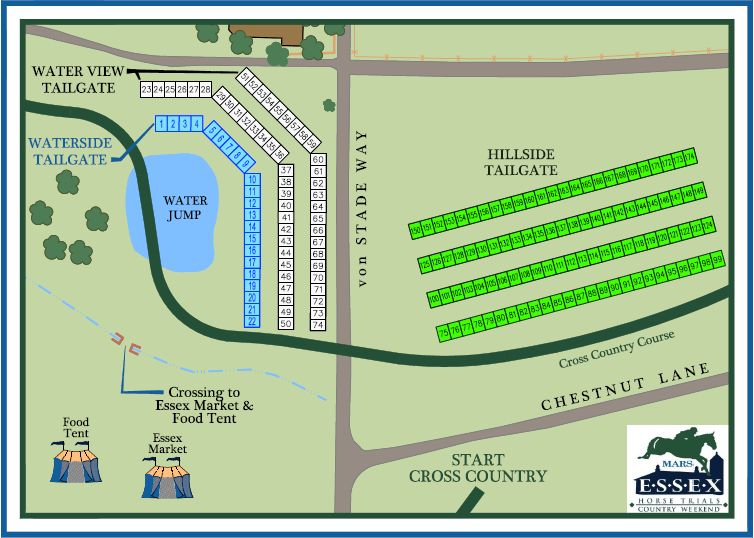 Check out www.essexhorsetrials.org and www.greaternewarklifecamp.org for more details.