Event Information
Location
Skirball Cultural Center
2701 North Sepulveda Boulevard
Herscher Hall, Guerin C (NOT A)
Los Angeles, CA 90049
Description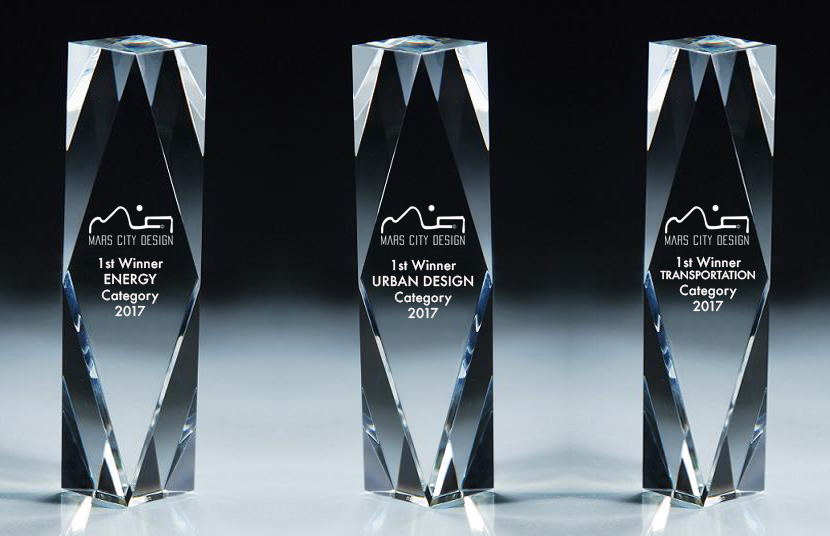 Join us for the 2nd Annual Gala Award Ceremony 2017
With
​present:
​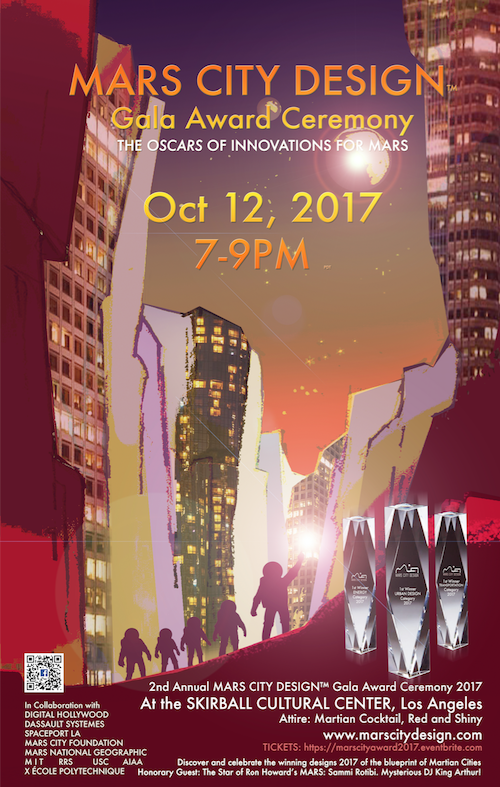 Please join us in celebrating the winning designs of Mars City Challenges 2017.
​Attire: MARTIAN COCKTAIL. Something RED, strange, fun, and shiny.
6-7 PM
Exhibition of Pioneering Concepts for Mars​. MARS PASSPORT AVAILABLE to purchase, $15, please bring your Passport Photo!
6:45PM-7:00PM Open Registration to VIP Access ONLY
A Prestigious Venue at the Skirball, Delicious Martian Wine and Appetizers. Mysterious Space DJ, Meet Astronauts, MARS National Geographic film crew and actors.
7:15-7:45 PM General Martians Access
Appetizers and cocktail, First come first served. Martian musics, Mars art video and network.
7:45PM Opening words
8:00PM - 9:00 PM
Exciting Award Ceremony.
Confirmed Speakers and Award presenters:
Dave Bearden, (NASA, Aerospace Corp.),
Loretta Whitesides, (Yuri's Night, Virgin Galactic),
Lou Freidman (Planetary Society),
Thomas Heinsheimer (Aerospace Corp.),
Brent Sherwood (JPL NASA, Space architect).
John Cumbers (Synbiobeta)
Dr. Gregory E Chamitoff (Astronaut, Texas A&M)
Our Honorary Guest for this event is
Mr. SAMMI ROTIBI
The Star of the Ron Howard -National Geographic produced series MARS and Quentin Tarantino's Django Unchained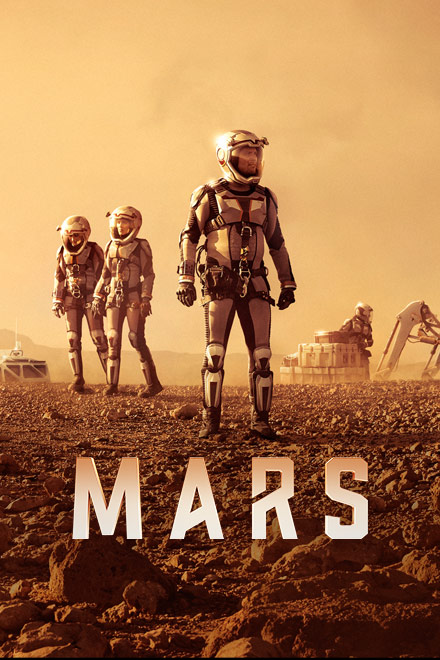 At this event, we will show the collective projects of Mars City Design Finalists 2017, video from our PowerLab Workshop participants, Prize and Award announcement and distribution.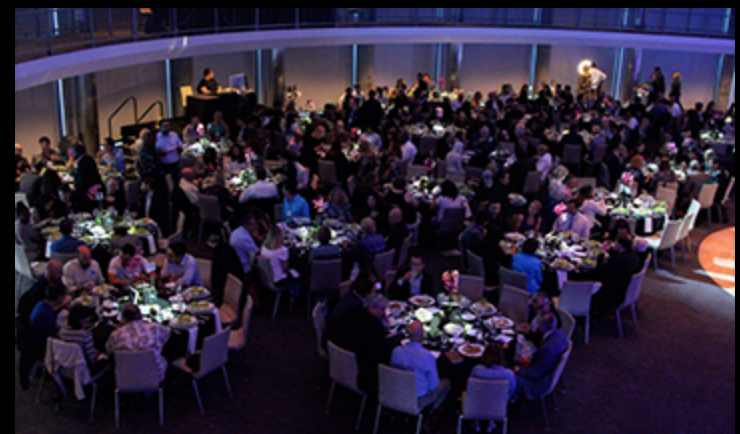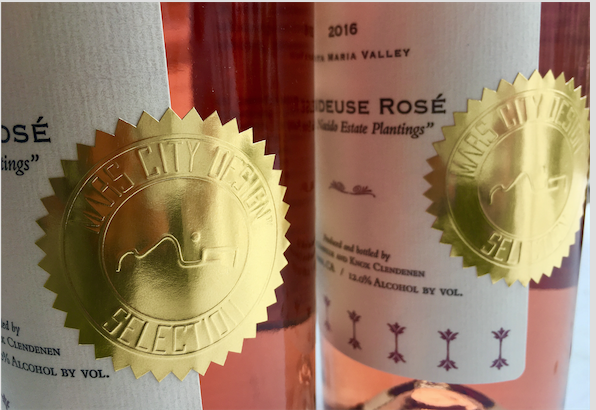 Please RSVP and get the tickets ASAP.
Access limited to 100 people.
This Gala will offer you an experience that is out of this world!
Last year's Gala Award Ceremony featured guest speakers Buzz Aldrin and Jim Erickson from JPL NASA. And winners from eleven different countries traveled all the way to Los Angeles to exhibit their design projects and receive Awards!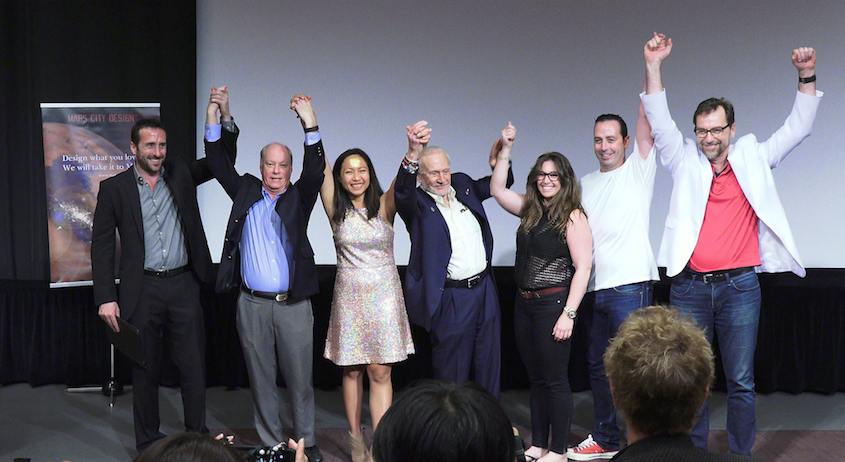 Photo: Col. Buzz Aldrin and Jim Erickson from JPL NASA join the Mars City Design™ Team.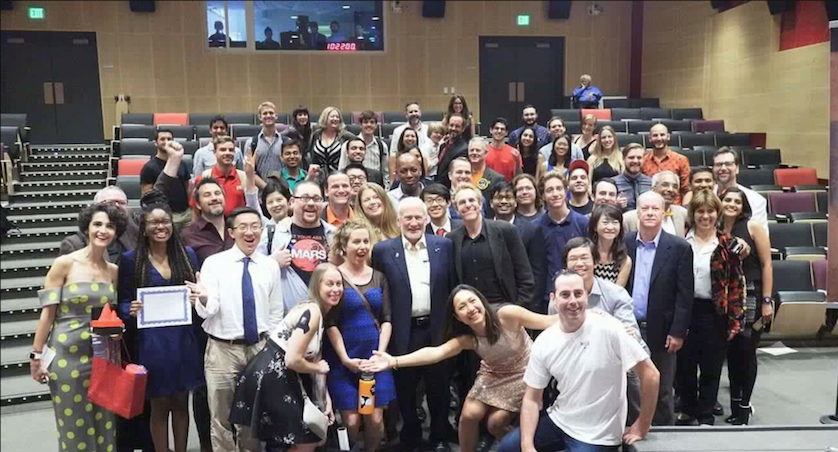 Photo: Winning teams from 11 countries meet Mars enthusiasts at the first annual 2016 Gala Award Ceremony.
And some very exciting news -- Our 2016 winner in the Health category just received funding for his new venture, Eighth Sense. This company will develop an innovative biotune device to help maintain the psychological wellbeing of our astronauts during the long duration of flight. And this is just the beginning! Many other projects are in development, including 20 new innovations this year alone!
Word is spreading quickly about our Mars City™ initiative! The unforgettable experience at our Evening On Mars Fundraising Gala this past May featured some incredible guests, unexpected stand-up comedy, amazing sponsors and out-of-this-world speakers! A few lucky guests even received some Martian Passports!
Do not miss the chance to experience a historical evening with Mars City! And please spread the word to friends and colleagues!
Date and time
Location
Skirball Cultural Center
2701 North Sepulveda Boulevard
Herscher Hall, Guerin C (NOT A)
Los Angeles, CA 90049
Refund policy
Organizer of Mars City Gala Award Ceremony 2017