Can't make it live? Register and get access to the full replay for one week! New York Adventure Club | www.AdventureClub.com
About this event
Flashback to Halloween Eve of 1938. An ambitious, 23-year-old producer-actor named Orson Welles has just pulled off what will be the most notorious case of fake news in the 20th century: his live CBS radio broadcast of H.G. Wells' novel, The War of the Worlds. With help from his stellar team — including music director Bernard Herrmann and future Casablanca writer, Howard Koch — Orson turned the 1897 novel about a Martian invasion into a "this-is-happening-now" series of fake news bulletins that was so convincing, some radio listeners thought a Martian attack on America was actually taking place. This is the incredible story of Welles' infamous broadcast, and the drama that followed.
Join New York Adventure Club as we uncover the dramatic saga behind Orson Welles' October 30, 1938 broadcast, and its aftermath that led to a media firestorm, fierce national debate about media responsibility, and — best of all — an offer to Orson from Hollywood that led to the making of Citizen Kane.
Hosted by award-winning documentarian and author Steven C. Smith, our virtual experience to a time before TV and the internet will include:
A dramatic "you-are-there" telling of the night of the broadcast, recapturing the intensity of its live performance
Highlights from the actual broadcast that frightened America, including the Martians' ray-beam destruction of New Jersey, which features one of radio's most famous "dead microphone" moments
A deep dive into Welles' genius for producing radio shows and his soon-to-be legendary partners in the broadcast, including composer Bernard Herrmann (Psycho) and writer Howard Koch (Casablanca)
A look at how the show led to the creation of Citizen Kane, including a look at Kane's inventive "behind-the-scenes" movie trailer personally directed by Welles
Afterward, we'll have a Q&A with Steven — any and all questions about this infamous broadcast are welcomed and encouraged!
Can't make it live? Don't worry, you'll have access to the full replay for one week!
See you there, virtually!
*Immediately upon registering, you will receive a separate, automated email containing the link to join this webinar
**For the best possible viewing experience, please ensure you're using the latest version of your internet browser — Google Chrome is the most compatible. Exact technical requirements and a webinar user guide will be shared in the automated confirmation email upon registration.
***A full replay of the experience will be available to all registered guests for up to a week
About Steven
Steven C. Smith is an award-winning author and four-time Emmy-nominated producer, whose 200 documentaries and books focus on Hollywood history. He is the author of two biographies: Music by Max Steiner: The Epic Life of Hollywood's Most Influential Composer, and A Heart at Fire's Center: The Life and Music of Bernard Herrmann.
Disclaimer
By attending a New York Adventure Club experience, you accept our terms of service.
Categories: Virtual, Art & Entertainment
Organizer of 'Mars Attacks! Orson Welles and the Night That Panicked America' Webinar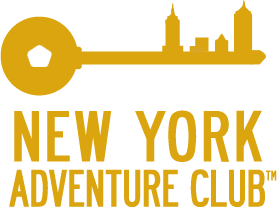 NEW YORK ADVENTURE CLUB
Unlock Your City
We give you insider access to the city's best-kept secrets. But we're so much more than a tour company.
WHO WE ARE

We are a community-driven club that curates the most unique experiences in town, with a focus on history and storytelling. We show you a city you never knew existed, and offer a community you can't live without.
You won't find our special-access tours and exclusive events anywhere else. Think after-hours tours of New York City's most celebrated spaces, themed parties in unexpected locations, and weekend excursions to incredible destinations. All of our events end with social hangouts so you can meet people who love exploring as much as you do.
THE 'CLUB' IN NEW YORK ADVENTURE CLUB

Our current community is more than 23,000 members strong and includes everyone from recent NYC transplants to lifelong residents. Whatever borough you're from (or city or country, for that matter), we'll make it easy for you to take full advantage of the unique places and great people this city has to offer.  
WHERE WE GO
To ensure a one-of-a-kind experience each and every time, we handpick events and outings specifically for the New York Adventure Club community. Recent events include:
* An after-hours tour of New York City Hall
* Special access into some of New York's most coveted private social clubs, including the Explorers Club and National Arts Club
* Petting baby kangaroos, holding sloths, and feeding leopards at Staten Island Zoo

* An NYPD Precinct tour, including a meet-and-greet with detectives and Emergency Service Unit crew members
* A tour of the Polish Consulate led by the Consul General and Vice Consul General of Poland

* A special-access tour of Brookhaven National Laboratory and its Relativistic Heavy Ion Collider (RHIC)
* A Halloween party in a historic gothic crypt, complete with a five-piece brass band
Subscribe with our newsletter to get the inside scoop on the city's most interesting events: http://eepurl.com/1cnVH
Unlock Your City with New York Adventure Club