Description
MAIN SPEAKERS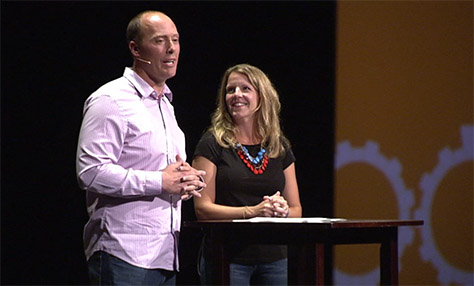 John & Pam McGee (Watermark Church - Dallas)
COMEDY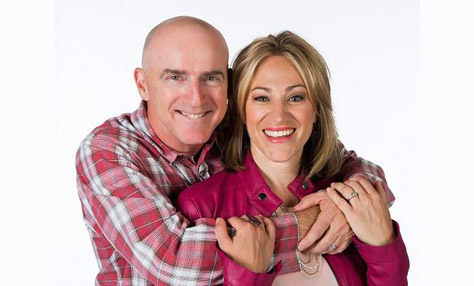 Barnes & Miner (barnesandminer.com)
ABOUT
Join us this year for the Married With Benefits Marriage Conference where you will enjoy time with your spouse/finacé, find fresh inspiration for your life together, and connect with a community of couples to walk alongside as you grow your marriage. This marriage conference is not a dry, formal marriage seminar—it's a time of fun and discovery that can help you have the marriage of your dreams. Whether you're getting married in six months—or have been married 60 years—you'll get solutions you can use. You'll receive quality resources, a healthy dose of laughter, valuable tips on breaking unhealthy patterns and tools for choosing to develop a God-honoring marriage.
Couples both married and engaged will benefit from practical sessions addressing marriage benefits like communication, forgiveness, purity, humility, and making sex mutually fulfilling.
WHAT OTHERS ARE SAYING
"Investing in your marriage is the best! There is always more you can learn and your marriage can always be better. Just going to the conference shows your spouse that you are important to them. Reality Church marriage conference is full of excellent content, great speakers, great snacks! and always fun. If you are imagining sitting ALL DAY in a church auditorium with boring speakers, you will be totally surprised and absolutely glad you came." - Beth W.
FAQs
Will childcare be provided?
Childcare will not be provided at the church during the conference.
What should we bring?
We encourage you to bring a Bible, a notebook, and a pen.
Will there be any extra fees, or does my registration fee cover everything like meals and snacks?
We are providing you with some pretty sweet takeaways at this conference in addition to all you can eat snacks and drinks. However, because of logistics we will not be able to provide lunch for everyone. Each couple will have plenty of time to go off site to eat lunch and debrief the morning sessions before returning for more great teaching.
We have already attended a marriage conference in the past, so should we plan to go this year?
Most definitely! We encourage everyone to attend whether you have gone to one every year or have never participated before. Not to mention, we think an annual weekend to share in learning, enjoying and investing in your marriage is always a good idea!
May I invite couples who do not attend Reality Church or go to church at all to the conference?
Please do! The Married With Benefits Conference is designed for everyone.
What is the typical age range of the couples that attend the Married With Benefits Conference?
Engaged or married couples of all ages are welcome. We design the conference to be applicable and enjoyable for couples of all ages.
Are there overnight accommodations available?
Please contact a local hotel if you are interested in overnight accommodations. (See Map)
Where is the Conference located?
The Conference will be held at Reality Church located at 10695 Portal Rd. LaVista, NE 68128.
Are there refunds available if I am unable to attend?
Attendees can receive refunds up to 7 days before the vent start date.

Please contact robert.conn@reality.church for questions regarding your registration.