Description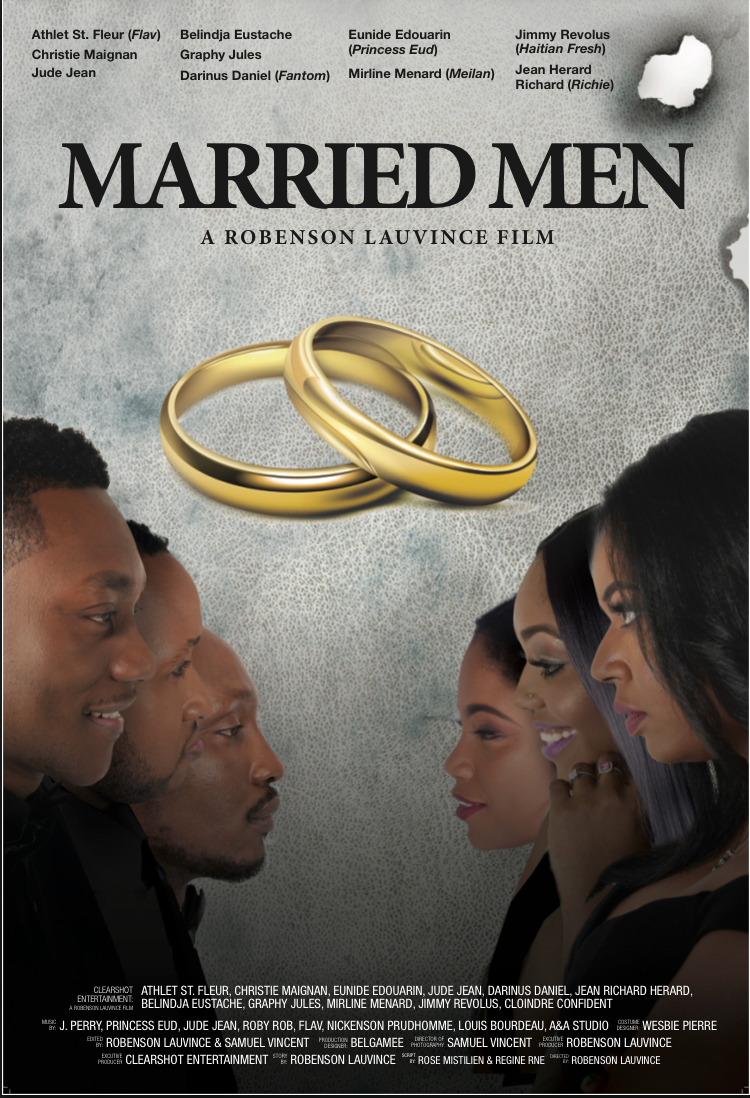 Clearshot Entertainment is pleased to present the Miami premiere of "Married Men" at the Lyric Theater on Saturday, January 13, 2018.
Married Men is a film about three married couples that face individual turmoil and trauma that their marriages bring. The cast of Married Men includes many recognized stars in the Haitian and American community: Flav (From the band Gabel), Fantom (From the band Barikad), Richie (From the band Klass), Haitian Fresh (Solo Artist), Meilan (Solo Artist), Princess Eud (Solo Artist), Graphy Jules (Award Winning Actor), Christie Maignan (Award Winning Actress), and Belindja Eustache (Award Winning Actress) and many more.
Host by: Ton-Ton Bicha and Kako
Live performance by: Roby Rob, Flav, Jude Jean, J-perry, and many more.
Regular Admission
Includes: Conplimentary Wine, FREE Popcorn.
VIP tickets are RSVP only
Includes: balcony seating, unlimited appetizers, wine & champagne, and seating among the actors, and the Director.
FOR VIP TICKETS PLEASE CONTACT US
970-MARRIED (627-7433)
If you have any questions feel free to reach us
WWW.MARRIEDMENTHEMOVIE.COM
MARRIEDMENMOVIE@GMAIL.COM
970-MARRIED (627-7433)