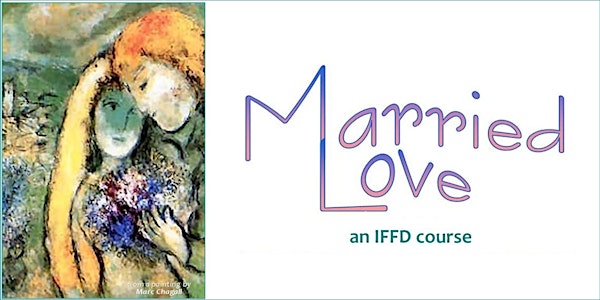 Married Love Course: January 13 - May 26, 2018 (6 sessions)
When and where
Location
Shadbolt Centre for the Arts - Studio 102 6450 Deer Lake Avenue Burnaby, BC V5G 3S9 Canada
Description
---
Married Love Course:
6 general sessions + 4 small group meetings
For Couples:
Engaged, newlywed or many years under their belt!
Goal:
To provide couples with practical knowledge and skills for living an enriched married life, which has a positive impact on their family life.
Married Love is a course developed by professionals at IFFD (International Federation for Family Development, www.iffd.org) that uses the Harvard case study method to explore issues facing couples and their families. It is meant to give confidence and practical assistance to couples, helping them to continue growing in love for each other, and then with this renewed love, to go forward in enriching their daily family life.
In a friendly atmosphere, participating couples acquire skills from this program that enable them to deal with situations that come up in their own married life. It also provides them with means to improve as persons, as spouses and as parents and to increase the quality of their married love and family life.
The course involves the following six case studies:
Jan 13 - Love Bond
Feb 3 - Money Matters*
Mar 3 - Communication in Marriage*
Apr 7 - Sexuality
Apr 28 - Work and Family*
May 26 - Family Life*
These General Sessions are facilitated by trained moderators.
Note:
1) Jan 13 session is from 7:30 pm - 10:00 pm, all other sessions are from 7:30 pm - 9:30 pm
2) May 26 - venue change to Bonsor Community Centre (details will be provided at the course)
There are also Small Group Discussions (4 sessions):
* These case studies have an additional meeting to take place prior to the session date. At the small group meetings you will study and discuss the upcoming case. The small group meeting dates will be determined by the team lead couple for that group. Meetings will take place at various locations in the Metro Vancouver area depending on where registrants reside. The small group meeting will take about 1 hour or less.
WHAT IS THE LEARNING METHOD?
This course uses the case study method with the following steps for each case:
1. Individually each spouse reads the case study.
2. Spouses discuss the case study together.
3. Couples meet in a small group team to discuss the case study.
4. All course participants meet in moderated general sessions to discuss the case study.

For each step of the process the focus is on the the following:
The FACTS of the case: Who? What? Where? When?
The PROBLEM in the case: Why?

The SOLUTIONS to the case: How?
For questions or to PAY BY CHEQUE contact:
Patti Ikegami
office@pife.ca
(604) 202-2038
Case study method explained: https://www.youtube.com/watch?v=zCwBJLIo5e8
About IFFD courses: https://youtu.be/kLouC2cjVJM
For more information about IFFD courses in Canada visit: www.familydevelopment.ca
For more information about IFFD visit: www.iffd.org
For more information about PIFE visit: www.pife.ca