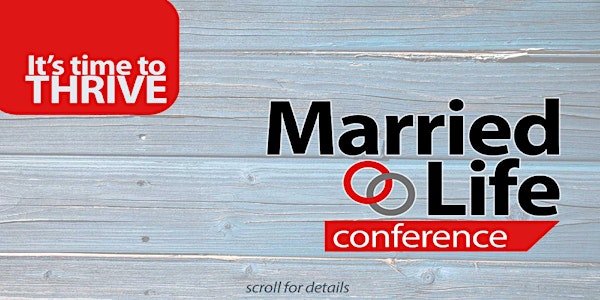 Married Life Conference
When and where
Location
Ontario Christian Church 1029 Lewis Road Ontario, OH 44903
Refund Policy
Refunds up to 7 days before event
Description
GOD'S HOPE FOR
YOUR MARRIAGE

…

Why a marriage conference?
Are there areas of your marriage that you'd love to see improve? Maybe things are going ok, but they could get much better? Or, perhaps things are a little upside down in your relationship and you need to spend some time refocusing on what your marriage is all about? It's time to move from survive to thrive in your marriage! Join us for this one day conference and give your marriage the focus it deserves.
You will experience teaching, interactions, laughter, and inspiration throughout the day that will encourage and enrich your marriage. This is for couples from newlyweds to those who have been together many years.
The conference is led by Steve & Kristina Broughton (Founders of Restoring Hope) and facilitated by Ken & Lori Rudisell. Visit the conference site at: www.restoringhopeministries.com and for more information about Restoring Hope please visit: www.restoringhopeministries.com .


MARRIED LIFE CONFERENCE SPEAKERS
Steve & Kristina Broughton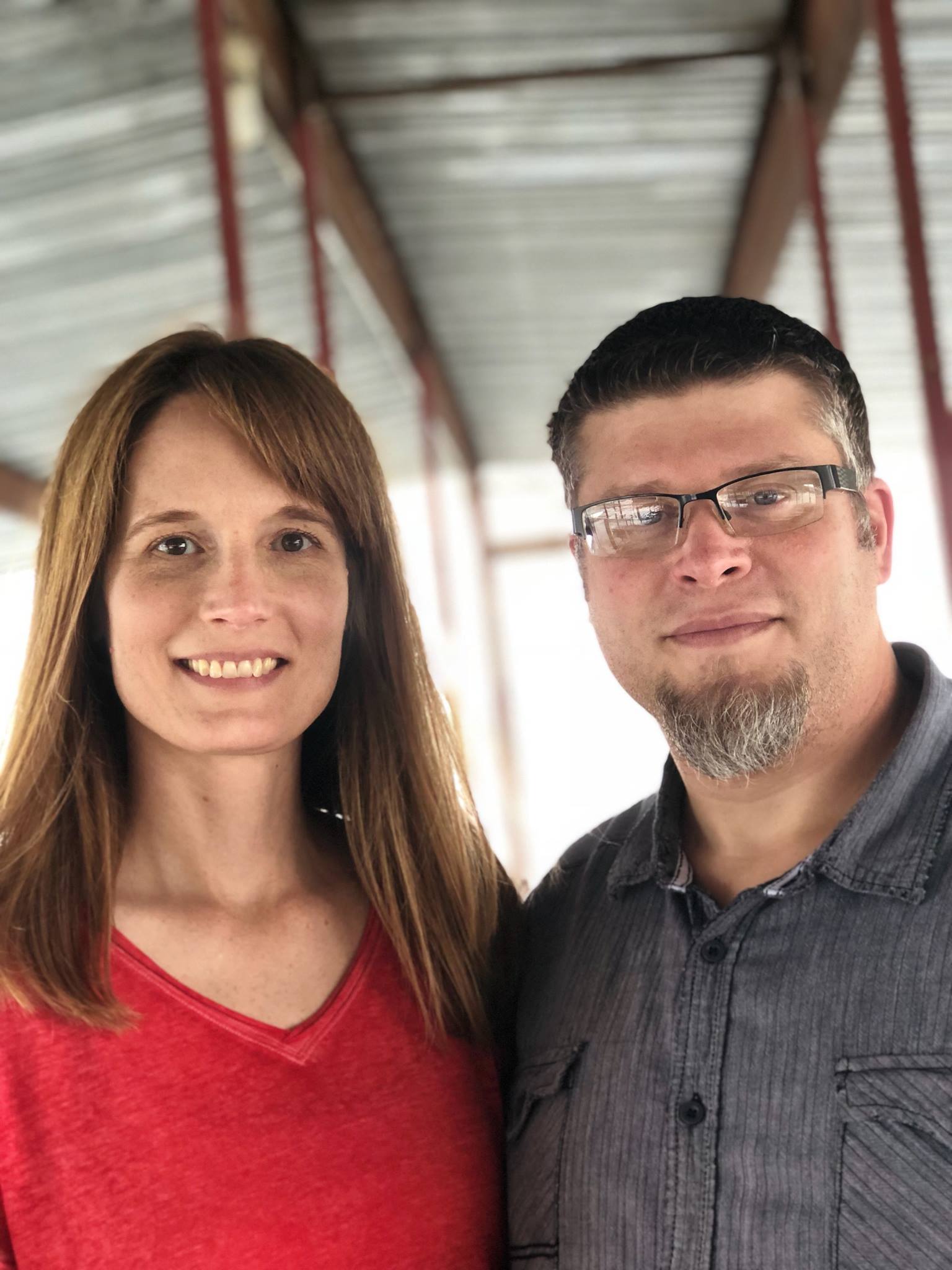 Steve & Kristina have been married for 26 years and have 2 adult kids: Joshua (22yrs old) married to Rebekkah and Emily (19yrs old). Throughout their 26 years of marriage and ministry they have served in overseas missions as well as state side missions, churches, and non-profit works. Steve is currently the Director of Biblical Counseling with Restoring Hope which is a partner ministry with Ontario Christian Church. He holds his Bachelors in Pastoral Ministry and is pursuing his Master's Degree in Biblical Counseling. He is a member of the Association of Biblical Counselors. Together their desire is to see couples reconciled to God and to one another. They have spent countless hours discipling and counseling couples who desire to attempt to reconcile and restore what was broken in their marriage and lives. To read more of their story please go HERE.
Ken & Lori Rudisell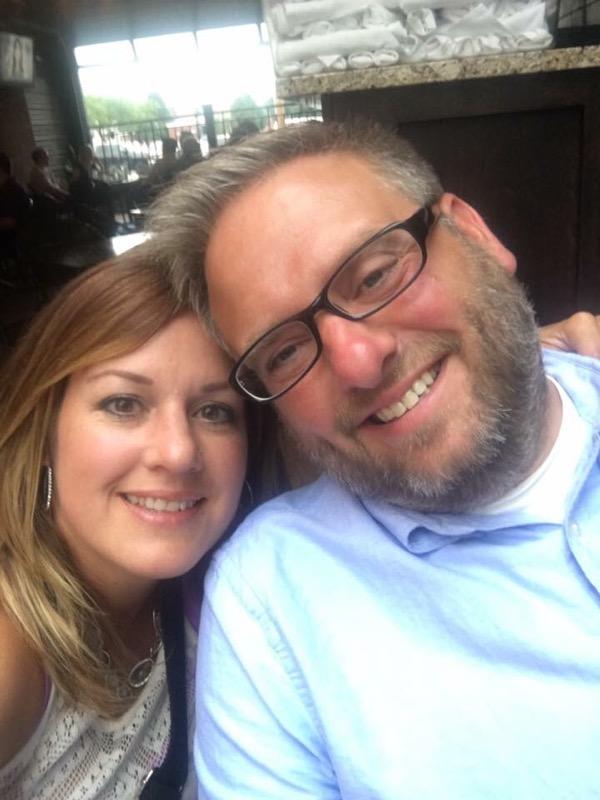 Ken and Lori have been married since 2009 and reside in Wooster, Ohio. After attending a conference from Restoring Hope Ministries, they have felt called to minister to the other couples in their community. They are the parents of two college-age students and a fourth grader. They enjoy the outdoors, traveling, sports and taking road trips together. Ken works as manager of Product Documentation for a software company and Lori works part-time for Ohio Hospice. From their own struggles, Ken and Lori learned the importance of having an intentional marriage that is surrounded by God and a strong community. They have become proactive in strengthening their own relationship as well as those marriages around them. They are excited to see the Lord do His redemptive work in so many hearts and lives, restore marriages, create vision, and truly make all things new.
WHAT WILL YOU
LEARN

?



MARRIAGE:
"Why isn't it all about me?" Go back to the biblical foundation of what marriage is all about. You can build a strong marriage if the foundation is solid.
CONFLICT:
"What were you thinking?" Conflict is inevitable in relationships. We can't learn how to avoid it, but we can learn how to work through it.
FORGIVENESS:
"When will you let it go?" This is the most powerful tool in the marriage toolbox. To get past hurts, forgiveness is the key!
COMMUNICATION:
"Are you listening to me?" Do you love to be heard? Well, what about listening? Communication in marriage is a 2-way venture.
PRIORITIES:
"Who's on first?" When the least important things take up the most amount of time, your marriage takes a hit. Let's learn how to put first things first.

PERSPECTIVES:
"What do you mean you don't see it my way?" Sometimes couples just don't understand why their spouse views things a certain way. Now is the time to begin to understand.
INTIMACY:
"You have a headache?" Truth is intimacy is about way more than sex. We will spend some time learning about how God designed intimacy to begin outside of the bedroom and how what happens outside of the bedroom can affect what happens inside the bedroom.

AND MUCH MORE:
You will hear true life practical experiences that will apply to your marriage and relationships.
WHAT TO EXPECT?
Our conference is setup in a way for you to immediately apply what you have just learned. Following each teaching you will be provided a time for a breakout. We will ask you two to find a quiet place and take some time and practice what you just learned. You may take a walk, find a tree to sit under, or bring some outside chairs and claim a spot (weather permitting of course). Please come ready to not just attend but apply.

WHAT TO BRING?
Bring yourselves ready for life change and application. Bring your Bibles, favorite pen and a notebook. Bring some outside chairs (weather permitting, which is highly likely to be cold). Bring some cash for lunch or a sack lunch. If you like Disc Golf bring some discs as there is a course on-site.
TIME & COST
Saturday March 23, 2019
Check-in from 8:30am-9:00am (Some lite snacks will be available)
Conference begins @ 9:00am and runs until 5:00pm
Lunch Break is around noon (Lunch on your own)
Early Bird: $35 per couple (Expires 2/28/19)
Regular Registration: $50 per couple
Includes: sessions, handouts, snacks, and more…
A limited amount of scholarships are available as well. Please contact Restoring Hope at info@restoringhopeministries.com for more information.
DOES NOT INCLUDE: Lunch or Child Care
We will be offering a 60 minute lunch break around noon. There are many restaurants (both fast food and sit down) within minutes of the Host site. You may also bring your own lunch and eat it either in the main auditorium or the fellowship hall next door. For sit down lunch options in the area please click this LINK. For fast food click this LINK.
LOCATION
Ontario Christian Church
Central Ohio
1029 Lewis Road
Ontario, OH 44903