Actions and Detail Panel
Marriage Matters Seminar Series - Due to the effects of the tornado, this e...
Sat, February 4, 2017, 5:00 PM – 7:00 PM CST
Description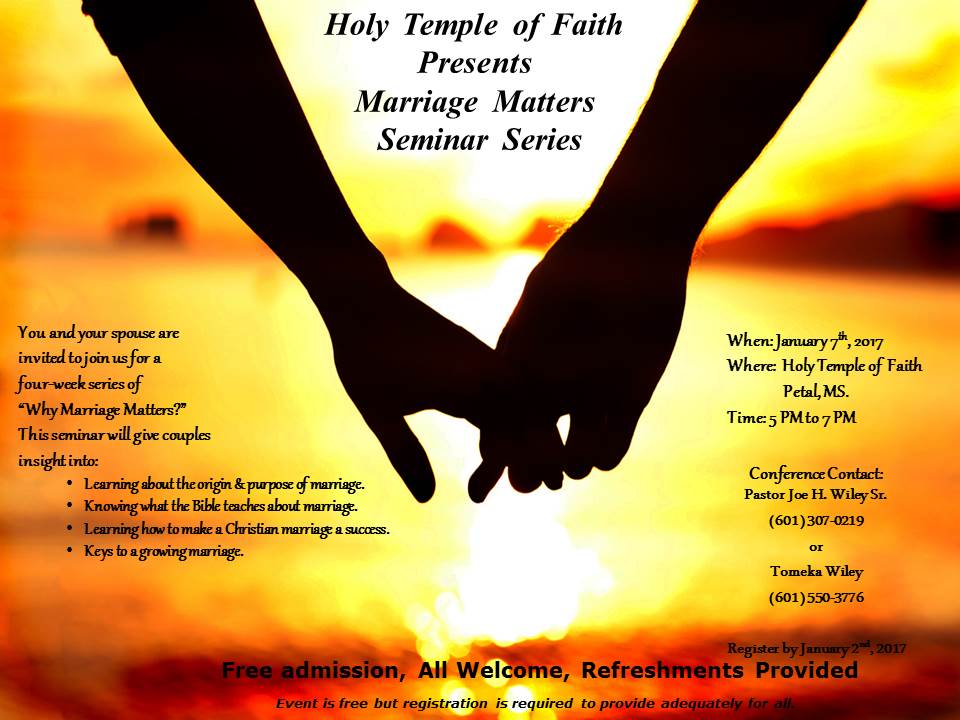 The Christian Marriage Matters Seminar is a four-week series designed to provide an opportunity for you and your spouse to take an important time-out, have a few hours away from the demands of daily living, and be biblically encouraged and strengthened in your marriage relationship. Interactive activities and real-life stories make this four-week seminar series interesting and fun to attend. Couples must be willing and committed to attend all four sessions together. Couples will meet January 7th, January 21st, February 4th, and February 18th, 2017 from 5:00 P.M. to 7:00 P.M.