Description
Join us for a two day event

with Guest Speaker, Dr. Richard Marks
Friday, February 16, 7pm - 9pm, and Saturday, February 17, 8:30am - 12:30pm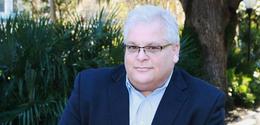 Dr. Richard Marks (Rick) serves as Vice President for a statewide community based relationship strengthening organization called Live the Life, Inc.
Dr. Marks earned a PhD in Psychology and Counseling, a Master of Arts in Marriage and Family Therapy and an M.A. in Religious Education from Southwestern Baptist Theological Seminary. In addition to being a Licensed Professional Counselor and an ordained minister, Dr. Marks is a 12 year U.S. Navy veteran. Dr. Marks has served in various capacities from senior manager at private psychiatric hospitals, graduate school professor, Director of family ministries of a 28,000 member church, and most recently, as Special Assistant of Healthy Family and Fatherhood Initiatives for the Governor of the State of Kansas.
Dr. Marks is a leader in the movement to strengthen marriages and families through relationship skills educational models, relationship coaching and counseling. He developed relationship intensives for highly distressed marriages that have an 85% success rate in keeping marriages together.
Dr. Marks is the author of Relationships for Life. In addition he is the co-author of a 22 hour intensive marriage education program for distressed marriages.
Dr. Marks served as a Commissioner on the Florida Commission on Marriage and Family Support Initiatives from 2003-2007. Dr. Marks has been a keynote and conference speaker in conferences such as FSAE, Metal Treating Associations Management training seminars, Smartmarriages, North American Conference for Divorced and Separated Catholics, and Association of Marriage and Family Ministries. He conducts relationship and single adult retreats around the country as well as seminars on leadership and relationship skills in the workplace. He wrote articles for local publications in the Jacksonville, Florida area and served for over two years as a relationship expert on The Morning Show in Jacksonville bi-weekly and currently serves as a regular guest speaker on a local talk show in Jacksonville titled The Chat.