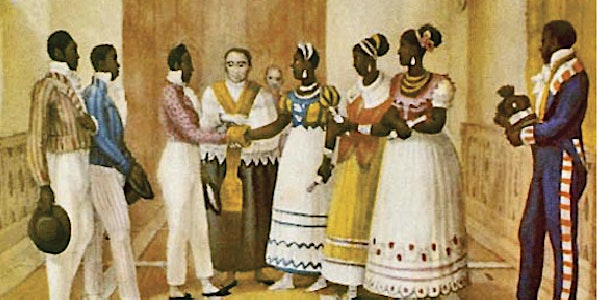 Marriage and Slavery in the Early Portuguese Atlantic World
When and where
Location
Maison Francaise East Gallery, Buell Hall Columbia University 515 West 116th Street New York, NY 10027
Description
Charlotte de Castelnau-L'Estoile, in conversation with Amy Chazkel and Roquinaldo Ferreira

Marriage played a crucial role in the making of a Catholic slavery-based society such as that of Brazil from the 16th century to the 19th century. Historical sources such as legal documents and petitions from slaves can shed light on the topic. In this Catholic world, marriage was accessible to slaves, in theory at least, without their master's permission. The point is to understand how the ecclesiastical institution made possible some marital freedom within the slavery system and how slaves used this real but limited right to claim some area of autonomy. Attentive to slaves' voices, this lecture is an invitation to think about the functioning of the long-standing slavery-based Brazilian society, developed between Africa, America and Europe.
Charlotte de Castelnau-L'Estoile is Professor of Early Modern History at the Université de Paris 7 – Diderot. Her research interests include the history of slavery and the history of Catholicism in the modern era. Amy Chazkel is Associate Professor of History at CUNY Graduate Center. Roquinaldo Ferreira is Henry Charles Lea Professor of History at the University of Pennsylvania.

Event co-sponsored by the Columbia Maison Française and the Society of Fellows and Heyman Center for the Humanities. Made possible with support from the Institut Français.