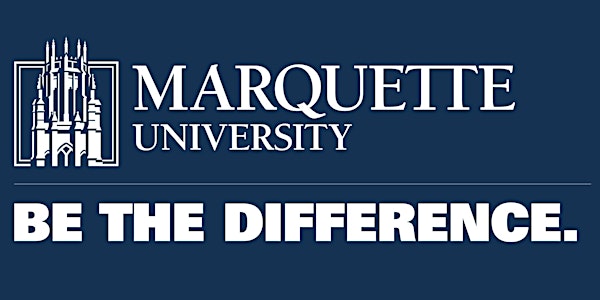 Marquette University Town Hall on Racial Injustice
Event Details
About this event
Microsoft Teams Live Event
Marquette University Town Hall on Racial Injustice
The town hall will feature a panel of university leaders, including President Michael R. Lovell, Provost Kimo Ah Yun, Vice President for Inclusive Excellence William Welburn, as well as faculty and students. University leaders will share steps that Marquette is taking to address this issue within the university and local community. In addition to learning how Marquette is responding to racial injustice, the event will serve as an opportunity for attendees to ask questions and offer ideas about how we can ensure the Marquette campus is not only inclusive and welcoming, but also solidly anti-racist.
All members of the Marquette community are encouraged to attend. Submit questions in advance via Qualtrics. There will also be an opportunity to ask questions during the event via the chat function of the Teams Live event.
This event is for Marquette faculty, staff and students. Only Marquette emails will be admitted. The Town Hall Meeting will be recorded and posted for parents and others to view.
RSVP here by Tuesday, June 16. A link to join the Microsoft Teams Live event will be emailed to all attendees the morning of Wednesday, June 17.