Marquette University Digital Summit Training Workshops
Description
Practical hands-on instruction to elevate digital communication
The Digital Summit Series pre-summit workshops are your chance to update your knowledge and sharpen your skills on integral digital tactics for your organization. Each two-hour workshop will give you practical training you'll be able to use when you get back to the office.
Sign up for one or multiple 1- or 2-hour sessions at $50-$99 per workshop. The Google Tools for Communicators workshop is FREE thanks to sponsorship from the Society of Professional Journalists. Each class is limited to 20 people per session.
Topics include:
Social Media Analytics

Google Analytics

Infographics 101

Design skills for non-designers

CRM + Marketing Automation

Video for Social Media 101

Google Tools for Communicators (FREE!)
The Pre-Summit Workshops will be held on Wednesday, March 29. Tickets to the 2017 Digital Summit on Thursday, March 30, can be purchased separately here.
PRE-SUMMIT WORKSHOP SCHEDULE:
9 am - 9:50 am
Design skills for non-designers (Johnston Hall Room 313)

10 am - noon
Social media analytics (Johnston Hall Room 303)
Infographics 101 (Johnston Hall Room 427)
1 pm - 3 pm
Video for social media (Johnston Hall Room 313)
Google Analytics (Johnston Hall Room 305)
CRM + Marketing automation (Johnston Hall Room 303)
3:15 - 5:15 pm
Google Tools for Communicators (FREE) (Johnston Hall Room 303)
---
Class descriptions
Social Media Analytics
Instructor: Tim Cigelske -- Director of Social Media at Marquette University
Analytics are more than just graphs and numbers. Using social media analytics and measurement requires a strategy that informs what you measure, and how you can move closer to your goals. This course will walk participants through a six-step guide to getting started and advancing an analytics strategy. Recommended for beginners to intermediates and anyone who wants to better understand measuring a social media strategy.
Google Analytics
Instructor: Tim Baumgartner – Analytics Lead at Laughlin Constable

Topics covered will include best practices for measurement planning, defining goals, prioritizing KPIs and developing a tracking plan. The hands-on session will include: Set-up: important admin configuration, basic tracking, events, & conversions; Reports: frequently used reports, tips & tricks to filter or segment data; Customization: advanced segments, custom reports & dashboards; and New Features.
Video for Social Media
Instructor: Tim Cigelske - Director of Social Media at Marquette University
Short-form video meant to be watched in social media is becoming the dominant way many people experience their news feeds. "We're entering this new golden age of video," Mark Zuckerberg recently told BuzzFeed News. "I wouldn't be surprised if you fast-forward five years and most of the content that people see on Facebook and are sharing on a day-to-day basis is video." In this workshop, get an overview of the options for producing short-form video, including Vine, Snapchat, Facebook Live, Periscope, YouTube, Instagram video and more. Then learn how to produce quick and entertaining videos from six seconds to six minutes using tools and apps like Animoto, Magisto, Adobe Spark and more.
Infographics 101
Instructor: Jennifer Janviere
*NOTE: Participants must bring their own laptop to this workshop
Infographics are everywhere and consumers love them. They are an important tool for communicators who want to tell stories visually and quickly. Studies showed that visual contents are more engaging and convincing. And we tend to remember more what we see than what we read. Infographics are great branding tools and they are proven to increase fast traffic to your websites. In this hands-on workshop you will learn how to create an infographic with effective and eye-catching designs and visuals that will best tell your story.
The Dynamic Duo: Marketing Automation + CRM
Instructors: Emily Hauptle and Jenny Futrell
This is an introductory course on the fundamentals of Marketing Automation (with an emphasis on email communications), Customer Relationship Management systems (e.g. Microsoft Dynamics CRM, Salesforce, etc.) and the power of an integrated marketing technology ecosystem.
Design Skills for Non-Designers
Instructor: Jennifer Harpham, Assistant Director, Wakerly Media Laboratory for Innovation & Creativity
Learn how to use Canva's drag and drop features and professional layouts to design consistently stunning graphics. Easily create beautiful designs and documents for social media graphics, invitations, presentations, flyers, business cards, website headers, posters, and much more.
Google Tools for Communicators
Instructor: Andy Boyle, Certified Google Trainer
Google Tools for Communicators provides training and outreach to apply Google tools in searching, reporting and storytelling. Participants will get in-depth training on Google's free tools, such as Google Alerts, Goole Trends, Google Advanced Search, YouTube and more.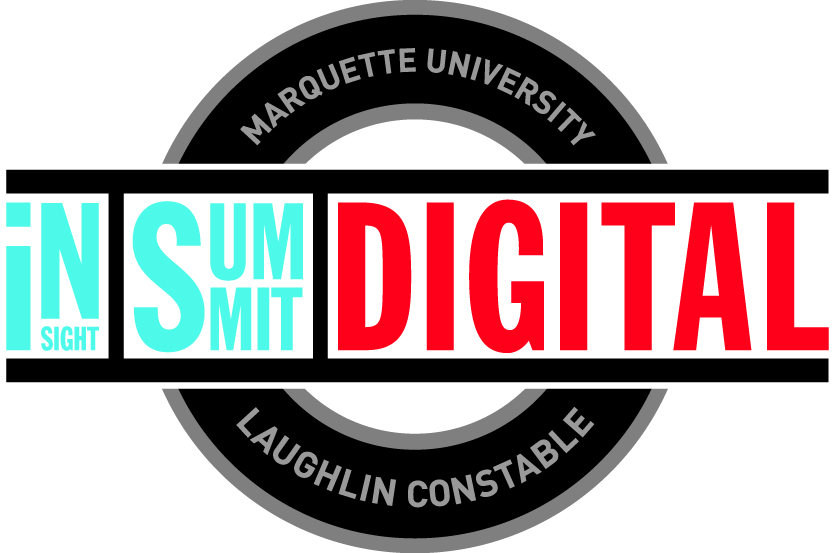 Sponsored by the Diederich College of Communication Department of Strategic Communication and Laughlin Constable.